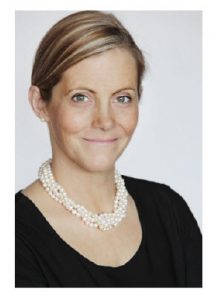 The clock in London's Trafalgar Square is counting down the hours until the British capital hosts the world's biggest sporting event (July 27–Aug. 12). You can check out British High Commissioner Andrew Pocock's report on "the Austerity Games" on page 34. Here at Diplomat, though, we're doing a count of a different sort. In anticipation of the XXX Olympiad, our resident academic and list-maker looked at the close relationship between sport and politics. Wolfgang Depner produced a story on the Top 10 sporting events with political dimensions. The list includes a fun tale of Sino-American diplomacy — how ping pong (1972) brought China's Mao Tse-tung and America's Richard Nixon together. But the list also includes the tragic Munich Massacre in the same year, when the Palestinian group Black September took 11 members of the Israeli team hostage to press for the freedom of their comrades. The situation exploded into a shoot-out between German authorities and the terrorists. In the end, all 11 Israelis were killed, along with one German police officer and five abductors.
Each of the 10 events on our list contributes its own unique historical perspective and reveals interesting things about international sport. For our cover story, turn to page 36.
Also in our Dispatches section, you'll find a wide-ranging and eye-opening interview with Kambiz Sheikh-Hassani, Iran's man in Ottawa. Ever since Zahra Kazemi, a Canadian citizen, died in custody after she was detained for taking pictures outside Iran's notorious Evin prison, Iran's relations with Canada have been strained. Mr. Sheikh-Hassani answers the often challenging questions of Diplomat publisher Donna Jacobs. Read this interview on page 59.
Also in our Dispatches section, you'll find Yemeni Ambassador Khaled Bahah's take on what's happened in his country over the past year, and how he sees its prospects following the March installation, as president, of former vice-president Abed Rabbo Mansour Hadi.
Speaking of leaders, we also have a piece on Russia's tenacious president-once-again. Having taken his constitutionally mandated one-term break, Vladimir Putin is back in power (and not just pulling the strings as prime minister, which many claim he did during Dmitry Medvedev's presidency.) Our distinguished writer, American career diplomat Larry C. Napper looks at what Putin's new term means for Russia and the West.
Up front, besides my interview with Andrew Scheer, Canada's youngest-ever Commons speaker, we have a piece by David Kilgour supporting the rights of some 3,000 Iranian refugees at Camp Ashraf in Iraq.
In our Delights section, food writer Margaret Dickenson dropped in on Norwegian Ambassador Else Berit Eikeland who shared one of her country's culinary traditions — marinated salmon. Margaret's version of the recipe appears with her column. Our residences feature takes us to the extensively and elegantly renovated Rockcliffe home of Egyptian Ambassador Wael Aboul-Magd.
Our history feature, by Laura Neilson Bonikowsky, tells the story of Toronto's Yonge Street, and wine writer Pieter Van den Weghe takes us to Japan to savour some sake. Our travel features offer armchair tours of Albania and Ukraine. Have a great trip!
Jennifer Campbell is Diplomat's editor.
Category: Diplomatica