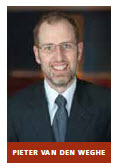 Canada has a great and evolving home-grown wine culture. More wineries are being established; grape growers and wine-makers continue to hone their craft and Canadian wine drinkers are aware and justifiably proud of our fantastic wines. And, with a little luck and a touch of patience, wine drinkers from one end of our nation to the other will soon have one more reason to rejoice.
Until last summer, our access here in Ontario to wines produced in other provinces was limited to what we could find at the LCBO and what we could buy from consignment agencies. However, a private-member's bill that passed quietly through the House of Commons last summer is the first step in changing that.
The bill, introduced by Dan Albas, MP for Okanagan-Coquihalla, represents the largest change to Canada's wine law since Prohibition. C-311 has made it legal, from a federal point of view at least, for an individual to import wines from one province into another as long as it's for personal consumption, and not for resale or other commercial use. It also gives provincial governments the ability to establish the rules to permit residents to transport wine home from another province or have it shipped to them directly. These laws might include the collection of taxes on these "imported" bottles of wine.
However, provincial governments and liquor monopolies such as the LCBO and the SAQ may feel threatened by this change in the law. Purchasing wine directly from a winery in another part of the country bypasses a province's control of what its population can drink and the usual mark-ups and taxes that can be applied. However, supporters of C-311 believe its impact upon provincial monopolies should be minimal as it only allows for the sale of wine for personal consumption. Direct cross-border sales to bars and restaurants will still be prohibited. Also, the vast amount of wine purchased by private individuals will continue to be in-store, thanks to the sheer convenience of not having to endure a delivery time.
Currently, only Alberta, Manitoba and British Columbia, allow residents to import wine produced in other provinces. Alberta and Manitoba also allow importation of non-Canadian wine with no limit in quantity. Ontario's provincial law is relatively silent and ambiguous about what is considered "legally imported." Nevertheless, the LCBO has issued a policy statement which states wine imports from other provinces are restricted to nine litres per out-of-province trip. However, there is some debate as to whether this policy statement has any legal effect. Perhaps, with liquor sales privatization re-entering provincial politics, a clearer declaration by the province can be expected. Regardless, one hopes that, as the dust of this big change settles, all Canadians will experience a freer trade of awesome wines.
In the meantime, there are more than a few delicious and somewhat uncommon expressions of Canadian wine (legally) available in Ontario. First off, there's a delicious wine from Nova Scotia. This would be the 2011 Nova 7 from up-and-coming sparkling wine house Benjamin Bridge (available from Vintages for $25.95). It's highly aromatic, slightly effervescent and a sheer pleasure to drink.
The Okanagan Valley makes the exciting Burrowing Owl's 2009 Syrah, available from Vintages for $41.95. It's big, rich and hugely expressive with flavours of chocolate, anise and dark fruit.
Last, there's Huff Estate's 2009 Zero de Gris from Prince Edward County (available directly from the winery). This bottled version of the Frontenac Gris grape is an intense dessert wine with flavours of candied citrus, raisin and baked apple. The sweetness is balanced with a strong seam of acidity. This is an incredible pairing with briny robust blue cheeses. Enjoy.
Pieter Van den Weghe is the sommelier at Beckta dining & wine.
Category: Delights