Wolfgang Depner lists the fugitives authorities would most like to apprehend and take to court.
This list of the world's most wanted fugitives speaks of men who have employed their talents in the pursuit of criminal ends. There is the risk of upsetting some by giving a platform to people who seemingly deserve none, but such a response would deny the benefit of insights into the intricacy of human nature and the complexity of societies. The familiar tones of vanity, lust, greed, corruption, violence and religious fervour paint these portraits.
The list itself draws on a wide range of sources, including the Federal Bureau of Investigation (FBI), Interpol and the media, including the Forbes' list of the world's most wanted fugitives. It has also drawn on national most-wanted lists, the modern-day equivalents of the Wild West's Wanted or Wanted Dead or Alive signs.
Regionally and thematically diverse, the list acknowledges that these individuals garner disgust or fear or adulation. But whatever we might think of these men, their ambitions and their actions, to be so successful, they are dangerously effective in organizing and inspiring others, as foul and fleeting as their respective causes. Their presence on this list says as much.

1. Ayman al-Zawahiri (born June 19, 1951)
Be it catharsis, catastrophic despair or something in between, the death of Osama bin Laden at the hands of U.S. special forces triggered a wide range of reactions around the world two years ago.
Indeed, the recent release of Kathryn Bigelow's controversial Zero Dark Thirty has forced us to relive the entire emotional experience of the bin Laden era, from the collapse of the Twin Towers, arguably the apex of al-Qaeda's influence, to the apparent triumph of American arms. The eventual death of bin Laden's successor, Ayman al-Zawahiri — be it by remote-controlled drone or in some other manner — will likely trigger a much more muted reaction around the world. Bin Laden was not just the leader of al-Qaeda. He was a vessel for the revulsion or reverence of millions, an icon to be smashed or honoured.
Zawahiri, however, underwhelms. Devoid of bin Laden's charisma and field experiences, he possesses a prickly personality that has antagonized subordinate leaders. Al-Qaeda's muddled messaging during the Arab Spring also speaks to the drift that has besieged the group. Yes, bin Laden was still in charge when youthful protesters toppled Egypt's Hosni Mubarek, one of Zawahiri's long-held ambitions dating back to his days with Egyptian Islamic Jihad. But if bin Laden was the ideological leader of al-Qaeda, Zawahiri was its tactical leader.
In this sense, he deserves a good deal of the blame for the absence of al-Qaeda during the first few months of the Arab Spring. That said, Zawahiri is the guardian of al-Qaeda's institutional memory. A trained surgeon of great intellect and diverse interests, Zawahiri has already taken steps to make al-Qaeda relevant again. He has condemned the military intervention of France in Mali and, more important, sent money and troops into Syria, where the al-Qaeda-sponsored Nusra Front has arguably become the most effective group in the fight against Syrian President Bashar al-Assad.
The organizational mastermind behind 9/11 might not be able to pull off a similar attack any time soon, but his far-flung contacts, organizational skills and deep-seated hatred of the West more than justify the $25-million reward the United States has placed on his head.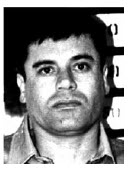 2. Joaquín Guzmán (born Dec. 25, 1954)
More myth than man, Joaquín Guzmán is the Phantom of the Opiates, arguably the most notorious figure in Mexico's drug war, which has claimed 50,000 lives in the last five years (as of 2012).
Short of stature, schooling and scruples, Guzmán has survived more than three decades in the murderous underworld of the Mexican drug trade to become its undisputed ruler as head of the Sinaloa Cartel, historically the most important of the four major Mexican cartels. Its tentacles have strangled every part of Mexican society and are now reaching far beyond its shores. So Guzmán is no less a player in the world than its most important politicians and CEOs, a fact that has earned him multiple appearances on Forbes' Most Powerful People list, despite protests from the Mexican government.
Notwithstanding this critique, Guzmán deserves to be called a visionary, however dark, for his ability to anticipate new revenue streams and overcome obstacles. His cartel long ago broadened its palette of products and diversified its activities — many of which are perfectly legal. This acumen has earned a personal fortune of an estimated $1 billion.
Adaptability has also characterized Guzmán's personal biography. During the 1990s, he stayed as a "guest" of the Mexican government at a maximum security prison, where his status earned him special favours: fine meals, drugs, prostitutes and so on. Tiring of such treatment, he escaped by hiding in a cart of dirty laundry. Or so the legend goes. Other parts of his personal life and his current hiding place are equally mysterious, if not subject to speculation. Rarely a week passes without reports of Guzmán being seen in public. According to one account, he is hiding in the Mexican highlands. Guzmán (who recently fathered twins with a former model) has also developed a reputation for effective relief work and many Mexicans, including members of the elite, revere him. Does he really share his bed with a golden AK-47 as some say? Only his lady friends know for sure.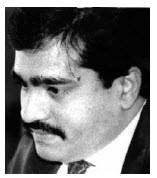 3. Dawood Ibrahim (born Dec. 27, 1955)
Long is the list of grievances that sour relations between India and Pakistan and Dawood Ibrahim being at large is near its very top. His syndicate, known as D-Company, stands accused of destabilizing the Indian government through acts of terrorism (including the 2008 Mumbai attacks) and New Delhi suspects that Islamabad has offered Ibrahim a safe sanctuary, a charge Pakistan has denied.
Recent events, however, have, shall we say, diminished the credibility of such denials. Indeed, U.S. officials claim Ibrahim had a working relationship with Osama bin Laden during the 1990s when D-Company supposedly shared smuggling routes with al-Qaeda. This symbiosis, if not kinship, has earned Ibrahim the requisite attention from Washington, which considers him one of the world's foremost terrorists.
He certainly ranks among the wealthiest criminals. D-Company (like so many other organizations of this sort) has diversified its activities and assets. They range from the shadowy worlds of drugs, prostitution and gambling through real estate to the garish glitz of Bollywood.
Details about Ibrahim (as with all of these men) are sparse. The son of a corrupt Indian constable, Ibrahim grew up in poverty with nine siblings. Few expected he would amount to anything. Yet Ibrahim has always shown an ability to seize moments when they materialize. One occurred when he was just 20 years old. With Indian police cracking down on the established crime syndicates of Mumbai, Ibrahim filled the sudden vacuum by establishing his syndicate, which now reaches across the Indian sub continent into the Middle East and the United States. Ibrahim controls his far-flung operations with an iron fist, but also possesses a flamboyant touch, favouring designer suits and aviator shades.

4.Nasser al-Wuhayshi (born Oct. 1, 1976)
Timing is everything. U.S. President Barack Obama had taken his inaugural oath of office just days earlier when al-Qaeda released a video on Jan. 23, 2009, ,that showed four men. Two of them were former inmates of Guantanamo Bay, the controversial detention facility Obama was promising to close. The other two were Qassim al-Raymi and Nasser al-Wuhayshi, the men's leaders. The video — the very appearance of which reminded the world that al-Qaeda was still a force — had a rather corporate message. Al-Qaeda would merge its Saudi and Yemeni branches into a single unit: al-Qaeda in the Arabian Peninsula.
Four years later, the group around Wuhayshi is still a long way from its goal of turning Saudi Arabia and its into a single theocratic state. Yet there is little doubt that Wuhayshi has emerged as a leading light within al-Qaeda following the elimination of Osama bin Laden, whom he served as personal secretary. Still, Wuhayshi appears to be an unlikely leadership figure. In sharp contrast to his former employer and fallen idol, Wuhayshi stands less than five feet tall with ordinary features. His video taped appearances lack a minimum level of animation, bordering on the catatonic. Yet his followers venerate him, partly because of his knowledge of Koranic verses, partly because of his cunning and courage in the face of dangerous circumstances, such as the 2001 Battle of Tora Bora. While other Mujahideen ran, Wuhayshi remained at the side of bin Laden, earning his trust. Perhaps Wuhayshi's most persuasive trait is his ability to manipulate public opinion — or at least the opinions of those who matter in Yemen, a complex eco system of tribal loyalties, religious tensions and foreign interference.
Al-Qaeda on the Arabian Peninsula frequently releases audio-visual material of good quality and publishes an online magazine whose slickness belies the ruggedness of Yemen, the poorest country in the Arab world whose deeply conservative Muslim population of 23 million possesses neither means nor inclination to surf the Internet. It does speak, though, to the ambition of Wuhayshi. His audience lives beyond Yemen, among the dispossessed and disaffected of the Muslim world, a vast reservoir of discontentment. While most of them reject Wuhayshi's approach, he may be just powerful enough to inspire the radical few in reviving the premier franchise of global terror.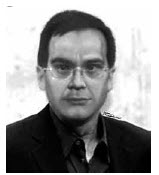 5. Matteo Messina Denaro (born April 26, 1962)
Most of the men on this list possess a moniker, a nickname if you will, that says something about their past or personality. Denaro has not one, but two — Rolex and Diabolik. While the first acknowledges Denaro's taste for expensive time-keeping accessories, the second is more revealing.
It references an Italian comic character, a violent anti-hero whose viciousness only exceeds his ability to disguise himself. Denaro has displayed both of these traits to the extreme as head of the Cosa Nostra, the best-known branch of the Italian mafia. The scion of a powerful Italian boss who joined the family business at an early age, Denaro supposedly killed his first victim at the age of 18. Italian officials now hold him responsible for at least 20 deaths. One contested account even accuses him of having strangled his pregnant girlfriend with his bare hands.
This level of brutality is, of course, only one of the reasons Denaro ranks among the most-sought criminals in the world. As head of the most notorious crime oligarchy, Denaro's bloody hands reach far beyond the shores of Sicily. This influence has also required a premium of personal security and safety. Denaro has been on the run since 1993, so images of him are rare. One shows a youthful punk with small lips and sharp features hiding behind dark glasses, another depicts a middle-aged man with a drooping, even defeated demeanour. Perhaps the most unusual image of Denaro is also the most indelible — a Warholian pop-art mural that propels Denaro into a perverse, mythical world in which vicious villains are cherished folk heroes. Denaro is indeed Diabolik incarnate.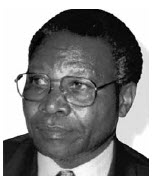 6. Félicien Kabuga (born 1935)
It appeared as if the full force of the law had run its course on Dec. 20, 2012, when the International Criminal Tribunal for Rwanda (ICTR) sentenced Augustin Ngirabatware to 35 years in prison for his role in the Rwandan genocide. A former government minister, Ngirabatware was found guilty of genocide, direct and public incitement to commit genocide and rape as a crime against humanity. With this ruling, the ICTR completed its last trial case since its inception in 1994.
But this procedural milestone hardly marks an end to the pursuit of Ngirabatware's father-in-law, Félicien Kabuga, Rwanda's most-wanted man. If Ngirabatware had a hand in the genocide by equipping Hutu militias with the machetes they eventually wielded against Tutsis, Kabuga supposedly paid for the same with his fortune, made in part through cash crops. On the run since 1994, Kabuga has reportedly sought sanctuary in several European and African countries, including Kenya, whose government stands accused of sheltering him and his business interests.
No less than then-U.S. senator Barack Obama levelled this charge, when he claimed the Kenyan government was "allowing him to purchase safe haven for a time and robbing all humanity of the opportunity to bring the criminal to justice" while visiting the birthplace of his father in 2006. Kenya, naturally, has denied this explosive charge. Kabuga is among nine at-large accused still wanted by the ICTR and its chief prosecutor, Justice Hassan B. Jallow, has vowed the tribunal will continue its work, even after its formal end. "(The) search for these fugitives will continue and will not cease until they are found and until they are brought to account," Jallow told Reuters. Good. Kabuga's personal freedom mocks his victims with privileged impunity.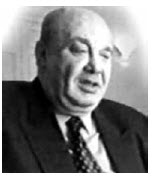 7. Semion Mogilevich (born June 30, 1946)
With his bald head, thick neck and bulging girth, Simon Mogilevich practically caricatures the post-communist Russian mobster. But his beefy appearance belies the nimbleness of his mind. The man many have called the most dangerous gangster in Russia was born in Ukraine, where he completed a degree in economics, a feat that earned him his nickname: Brainy Don.
A self-confessed, instinctual capitalist, Mogilevich's criminal career reached an early climax in the 1970s when he was jailed twice for currency manipulations. While minor, these offences helped Mogilevich develop a large network of contacts, which he leverages to this very day in running his far-flung criminal enterprise. Spanning Russia, Ukraine, Central Europe, the United Kingdom, the United States and Israel, its activities include prostitution, money laundering and drugs. Mogilevich's reach also extends into the world of politics, where reports have linked him to the illegal trading of oil, arms and nuclear material.
Mogilevich's criminal reputation among North Americans rests on his role in a fraudulent stock scheme that robbed American and Canadian investors of some $150 million in the mid-1990s. Russian officials actually arrested Mogilevich on unrelated tax evasion charges in 2008, but released him in 2009 because the charges were "not of a particularly grave nature so investigators had no particular reason to keep (him) imprisoned," according to a Russian government official. American efforts to extradite Mogilevich have so far fallen short, because the Russian constitution prevents Moscow from extraditing citizens.
Mogilevich, for his part, continues to live unbothered in Russia. His sheltered existence deftly demonstrates the corrupt symbiosis between politics and crime that eats away at Russian society. If Russia were truly committed to the rule of law, if it were truly interested in improved relations with the western world generally and the United States specifically, it would move heaven and earth to find some technicality to apprehend Mogilevich. Alas, he remains a free man, living comfortably in the shadow of a corrupt regime, which sees the line between the legal and the illegal as a fluid suggestion.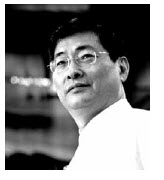 8. Chang An-lo (born 1948)
Former Communist Chinese president Hu Jintao could not have chosen clearer words for his farewell address last November. Speaking at the opening of the 18th Communist Party Congress, he warned his comrades about the cancer of corruption. "If we fail to handle this issue well, it could prove fatal to the party, and even cause the collapse of the party and the fall of the state," Hu said. Indeed.
But it is not very likely that Communist China will be able to combat corruption in any meaningful manner, as long as its officials continue to coddle figures such as Chang An-lo, one of the most powerful Asian crime lords. Chang currently counts himself as a fugitive from Taiwanese law for his former leadership role in the Bamboo Union Gang, the largest of
the three Taiwanese triads, a mafia-like organization that claims 15,000 members. His alleged place of exile? Shenzhen in Guangdong province, just north of Hong Kong, where he has been seen sharing sumptuous meals with senior Communist officials, while supervising operations outside and inside the region. While this activity has not gone unnoticed, "Big Brother Chang" remains a popular figure with the political leadership in Beijing because of his politics.
Born in Nanjing, Chang favours Taiwan's reunification with China. He is even willing to lend a hand. In his spare time, he has apparently designed a logo that combines the respective flags of the two rivals. "One country, two systems is a great idea," Chang told the Washington Post. "It is the way forward for Taiwan." This long-term perspective however assumes that the Communist system will survive in its current form and people such as the White Wolf (as Chang is known) are doing plenty to undermine it through the very sort of corruption Hu Jintao has lamented.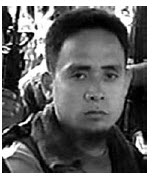 9. Isnilon Totoni Hapilon (born March 18, 1966)
"Is Southeast Asia the Second Front?" Foreign Affairs asked this question in the summer of 2002 after Washington had sent 600 troops into the southern Philippines on the false premise that this highly unstable and inaccessible region centred on the Island of Mindanao could attract al-Qaeda and its allies. Notwithstanding this questionable deployment, developments elsewhere eventually relegated the Philippines to a secondary theatre in the "War on Terror" — if it ever truly was one.
Groups such as the leading Moro Islamic Liberation Front (MNLF) were largely fighting for independence from Manila, not for a global caliphate centered on Mecca. This, however, should not blind us to the fact that this conflict has claimed 150,000 lives over four decades. Exhausted, both sides recently signed a framework agreement that grants Mindanao a good measure of political autonomy. This said, not all Islamist insurgents are prepared to put down their arms.
One such group is Abu Sayyaf, under the leadership of Isnilon Totoni Hapilon. A trained engineer, Hapilon is one of Abu Sayyah's founders. The group, which references an Islamist scholar who fought the Soviets in Afghanistan, first made major international headlines in 2000 when it abducted and held several foreigners for ransom, its primary source of revenue. (The group has also apparently received funding from al-Qaeda.) Far more radical than the relatively tolerant MNLF from which it split, Abu Sayyaf staged several deadly attacks on civilian targets throughout the region during the 2000s. This activity eventually encouraged the aforementioned deployment of American troops in the region. The group — which claims up to 400 members — remains active, but has suffered setbacks. Hapilon, for his part, has apparently suffered a stroke.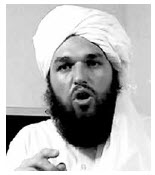 10. Adam Yahiye Gadahn (born Sept 1, 1978)
The personal story of "Azzam the American" mirrors, in many ways, some of the broader themes of our millennial era. They include the search for some form of certainty in an age of cultural diversity that is bound to cause confusion; the asymmetrical struggle of the Muslim world (or corners thereof) against the perceived ills of western modernity as symbolized by the United States; and the powerful influence of the media.
Born in Oregon as Adam Pearlman, Gadahn received a Christian home-school education on an isolated goat farm in California, from parents with religious roots in Christianity and Judaism, including Zionism. Outside his studies, Gadahn played baseball and death metal music, hardly unusual passions for a teenager. Yet he also complained about a spiritual emptiness, a condition that eventually lead him into the charge of Islamic fundamentalists, first in the United States, then in Pakistan, where his sympathies soon swung toward the Jihadist cause.
Gadahn produced videos for Osama bin Laden — as a committed and competent comrade-in-arms whose familiarity with American culture and mass media allowed al-Qaeda to cater its appeals towards American audiences, appropriate accent included. He has called on Muslims to carry out attacks in Detroit, London and Paris. Incitement by Gadahn, the first American wanted for treason since the aftermath of the Second World War, continues. On June 4, 2011, he urged American Muslims to buy weapons at gun shows to carry out lone-wolf attacks. Speaking amid clips of bin Laden and Ayman al-Zawahiri, he also included logos of Exxon, Merrill Lynch and Bank of America as exemplary targets. And on Sept. 11, 2012, Gadahn appeared in a video to celebrate the 11th anniversary of the 9/11 attacks.
Samuel Huntington's theory about clashing civilizations had an epic scope. The journey of Gadahn, now the first American wanted for treason since the aftermath of the Second World War, suggests the scale of this conflict is far more personal and private.
Canadian fugitives

Omid Tahvili
Born in Tehran, Tahvili's criminal career began early in life and reached a climax in 2008 when he cracked Forbes' list of the Top 10 Most Wanted Criminals for his illegal activities, which have ranged from mail fraud, wire fraud and telemarketing fraud to drugs. Tahvili — who apparently arrived in Canada in 1994 — is also known as the "Tony Soprano of Vancouver" for his leadership in the Iranian-Canadian mafia. On Nov. 15, 2007, Tahvili escaped from a British Columbia prison, where he had been in custody since July 2005 on an unrelated kidnapping and assault charge. Dressed as a janitor, he received help from prison guard Edwin Ticne, who was offered a $50,000 bribe. The guard subsequently received a prison sentence of three years and three months in 2008. According to B.C. Corrections, it was the first time in the history of the organization that a guard has been charged with helping an inmate escape. Tahvilin remains at large and may have fled to Germany or his native Iran.

Maiwand Yar
A former student of mechanical engineering at the University of Manitoba, Maiwand Yar is currently wanted for participating in the activity of a terrorist group and conspiracy to participate in the activity of a terrorist group. This rather formal wording alludes to Yar's alleged involvement with the Taliban and al-Qaeda, groups with which he has apparently spent time. According to the RCMP, he and fellow Winnipegger, Ferid Ahmed Imam, left Canada for Pakistan in 2007.

Ferid Ahmed Imam
Like his alleged Taliban comrade Maiwand Yar, Imam studied at the University of Manitoba. Said to be a well-liked member of the community with no criminal record, Imam eventually left Canada in 2007 for Pakistan, where he trained would-be terrorists at a camp linked to al-Qaeda. According to the RCMP, he was last seen in the town of Miran Shah, Pakistan. He is not out, however, out of the public spotlight. Imam stands accused of training Adis Medunjanin, a would-be suicide bomber who was born in Bosnia and grew up in Queen's, New York. He was recently sentenced to life for his role in the plot to stage suicide attacks in 2009 in the subways of New York.

Salman An-noor Hossain
A former student at the University of Toronto in Mississauga, Hossain fled the country after Ontario Provincial Police charged him with two counts of advocating genocide and three counts of promoting hatred in 2010. Police believe he is hiding in Uganda or his native Bangladesh. The charges against him relate to a website that called for the mass execution of Canadian Jews. The site accused Israel's Mossad of creating terrorist groups, such as the Toronto 18, in an attempt to discredit Muslims. Hossain is also alleged to have blogged that "he would cheer the death of Canadian soldiers in Afghanistan."

Jean Judes Faucher
Known as "le Flo," Faucher appears on Interpol's list of fugitives for drug-related and international crimes stemming from his long-time involvement with the Quebec Chapter of the Hell's Angels. Police are looking for Faucher under the auspices of the SharQc (Stratégie Hells Angels Région Québec) Operation that aims to destabilize Quebec's Hells Angels criminal actions. While RCMP and Quebec provincial police have been able to make some high-profile arrests over the course of the program, several of the higher-ranking chapter members remain at large.
Wolfgang Depner is a doctoral candidate at the University of British Columbia-Okanagan.
Category: Dispatches