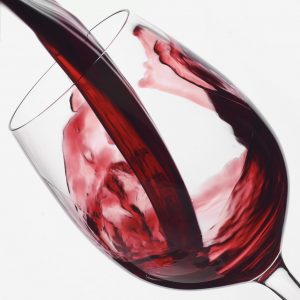 Wine endears itself to drama, romance and even a sense of mystery. And Pinot Noir is the perfect stage on which to play out those narratives. Its aromas, flavours and personality evoke plenty of drama and romance, and much of its seductive appeal is so mysterious that it is maddeningly hard to quantify and explain.
Pinot Noir's history is no less elusive. Pinot is thought to have existed for about 2,000 years. This makes it one of the oldest grape varieties from Western Europe, itself the crèche of most of the grape varieties enjoyed as quality wine today. Some researchers now feel that Pinot's long age that explains its large number of clones (more than 1,000 registered) rather than its reputation of having a higher mutation rate than other varieties.
Colour mutations of Pinot Noir, such as Pinot Gris, and Pinot Blanc, are not truly separate varieties. They possess the same genetics when analysed at the standard set of eight DNA markers. Also, this colour mutation can occur on the same plant, with grapes of black, grey, white or even striped colour growing on a single Pinot vine.
Pinot's old age also explains its grand role in parenting other grape varieties. Despite its unknown parentage, research has determined that Pinot Noir and another (almost extinct) grape varietal, Gouais Blanc, spontaneously crossed at various times and locations throughout the northeast of France to produce at least 21 grape varieties. DNA analysis shows these include such modernly relevant grapes as Melon de Bourgogne, Gamay Noir, Aligoté, Auxerrois and Chardonnay. Extending the pedigree further indicates that Pinot is also a likely grandparent of Syrah.
Finding a Pinot that fulfils expectations can also be elusive. Some suggestions will certainly help make the hunt a little easier.
An often-forgotten side of Pinot Noir is the delicious sparkling wine made from its grapes. A brilliant starting point is a rosé Champagne. A great example is Moutard Père et Fils' non-vintage Rosé de Cuvaison Brut Réserve (CSPC#340091). It has strong red fruit and smoke with elegance and sophistication. This representation of a classic sparkling wine is available from Vintages for $47.95.
For bubbly on a budget, Codorníu's non-vintage Pinot Noir Brut Rosé Cava (#665372) fits the bill. Made using the same traditional method as Champagne, it packs a lot for its $16.95 price tag. It has lots of red berry, spice and lees notes and an exuberant personality.
A Pinot wine of a very different stripe is a white blend produced by Marcel Deiss, a Demeter certified biodynamic winery in France's Alsace region. Deiss's 2011 Pinot d'Alsace is a blend of Pinot Noir with its offspring Auxerrois and colour mutations from Pinot Blanc and Pinot Gris. The nose and palette have hints of lees and lots of ripe stone fruit. The texture is quite rich and luxurious, and has a little lick of residual sugar. It's available from the Le Sommelier wine agency for $28.19 per bottle.
A more traditional and delicious red wine example to suggest is the Z'IVO's 2006 Pinot Noir. Sourced from the Eola-Amity Hills in Oregon's Willamette Valley, this is avery round and silky Pinot Noir. It has generous flavours of cherry and dark fruit and a finish of spice and mineral. Great value at $35.25 and available from Vintages' online store (#287177).
A terrific Burgundy at a very approachable price is Domaine Prieur Brunet's 2009 Santenay 1er Cru Maladiere. The producer can trace its history back to 1804 and has five hectares of vineyards in the La Maladiere. The wine has great balance, freshness, and pretty aromas and flavours of red fruit and earth accompanied by a touch of spice. This is good value at $37 and is available from The Small Winemakers wine agency.
Part of Pinot's charm and appeal is its elusiveness. While it often speaks to us in terms of elegance and finesse, it also truly tugs on our imagination in a way that most other wines can't. However, when a great bottle of Pinot is found, we will happily succumb to its mysterious ways.
Pieter Van den Weghe is wine director at Beckta dining & wine.
Category: Delights