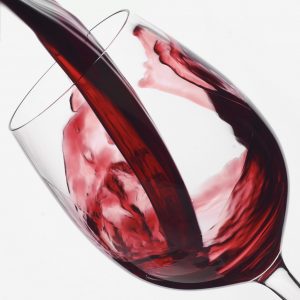 This time of year, it's all about thick sweaters and good boots. The cold makes us search out warm company and hearty food. And we look for something rich and a bit more powerful in our wine glass. Instead of seeming out of step alongside warm temperatures and delicate dishes, a full-bodied wine is the perfect companion to a cold winter's day.
While white wines are sometimes overlooked in a conversation about "big wine," an excellent candidate for bringing richness to bear is a big, round and creamy Chardonnay. Some of the biggest expressions of this grape come from California where the practices of oak and (acid-softening) malolactic fermentation are common and provide that unmistakable soft-textured buttery richness.
An excellent example of this style is Beringer's 2011 Private Reserve Chardonnay (available from Vintages for $44.95). Beringer, established by brothers Jacob and Frederick Beringer in 1875, is one of the oldest wineries in the Napa Valley. Since starting to ferment their Chardonnay in French oak barrels in 1977, they have become a respected and award-winning producer of this classic Californian style of wine. With aromatics and flavours of stone fruits with generous notes of spice and vanilla, this is an unabashed and luxurious expression of Chardonnay.
For those looking for an unoaked style of a big white wine that's still ridiculously rich, the 2012 Gewurztraminer from Organized Crime is the perfect alternative. Though humorously named, this small winery on Niagara's renowned Beamsville Bench is serious about making delicious and expressive wines. In warm years, such as 2012 in Niagara, Gewurztraminer already packs a wallop and drying a third of this wine's grapes prior to fermentation has only increased its power. This extraordinary white wine explodes with a massive and complex flavour profile of tropical and stone fruits, sweet citrus and ginger. Despite its 14.8 percent alcoholic weight, it has astounding balance and finishes beautifully. It is available from Organized Crime (www.organizedcrimewine.com) for $22.
As for reds, we have the aptly named "The Ball Buster" from Bruno Tait. Located in Australia's Barossa Valley, this family-owned winery is dedicated to traditional winemaking methods such as open fermentation, extended maceration and basket pressing to produce wines that show the concentrated aromas of Barossa fruit. The 2011 is a massive, dark fruit-flavoured wine made up of mostly Shiraz with some Cabernet Sauvignon and Merlot. It is expressive, with a big soft mouth feel and a very long finish of spice and toasty oak. For $24.95 from Vintages (269472), this wine over-delivers.
A classic Old World choice for a hearty wine is the 2008 "Cinque Stelle" Amarone della Valpolicella Classico produced by Michele Castellani. Operated by Michele's son, Sergio, and his wife, Maria, this winery's goal is to produce wines with a strong personality that represent both regional tradition and hard work. This wine is made by drying Corvina, Corvinone, Rondinella and Molinara grapes for 90 to 120 days and then slowly fermenting them for six weeks. The resulting Amarone is incredibly complex, with layered aromas and flavours of ripe black fruit, chocolate, smoke and kirsch. A powerful expression of Italian wine, this red wine is available from Vintages (75127) for $53.95.
And finally, a little fortified wine goes a long way in keeping the cold at bay. An excellent and delicious example is Burmester's 10-year-old Tawny Port, which can be bought at Vintages (223958) for $24.95. As with many Port producers, this winery has a long and storied history, having been founded in 1750. Since then, its artisans have truly mastered producing lovely and layered Tawny Ports with abundant flavours of caramel, nut and citrus that have an impressive sense of balance.
Winter may be bitterly cold, but it's also a great time to let a rich and powerful wine strut its stuff.
Pieter Van den Weghe is general manager and wine director at Beckta dining & wine.
Category: Delights