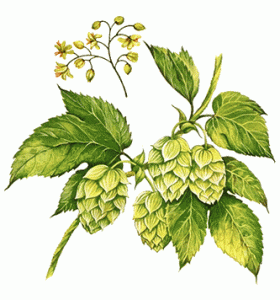 Beer is the world's most consumed alcoholic beverage. It is so prevalent and has such deep historical roots that it's actually intertwined with the identities of several cultures. Not only does beer pair brilliantly with a great variety of foods, it also goes perfectly on occasions ranging from loud celebrations to quiet contemplative moments.
Yet, despite all that and more, beer is an underachiever. It's drunk in massive quantities, but beer appreciation is more limited. It is neither revered like a sparkling wine nor treasured like a brilliant vintage of Burgundy. It lacks the suggestion of sophistication and good pedigree that gin martinis and rare whiskies offer. Beer's relevance is too often summed up as an easy path to inebriation. Yet, that's changing. Thanks to a resurgence of microbreweries and craft beer, now is the perfect time to discover anew the many possibilities of this ancient drink.
Beer was first brewed 12,000 years ago in what is now modern-day Iraq. Beer-making is so ancient that it preceded pottery. Fermentation first occurred in woven baskets sealed with pitch and leather pouches. Though there have been permutations over the centuries, beer's basic recipe has remained. Cereal grains are heated to convert the grain's starches to sugar, and yeast converts the sugars to alcohol and carbon dioxide. Depending on the producer, the malted cereal grain for modern beer is usually barley, but can also include wheat, rye, corn or rice. Though now a common part of beer lingo, hops, a natural preservative that gives aromatics and bitterness to beer, is a relatively new addition to the recipe. It was only added about 1,000 years ago.
Ales and lagers are the two major types or categories of beer. Ales are called "top fermented" since the yeast rises to the top during a fermentation that takes place between room and cellar temperature. Ales are often fruitier, spicier and sweeter than lagers. They include pale ales, India pale ales, porters, stouts and steam beers.
Lagers were developed in Bavaria in the early 19th Century and are what's called bottom-fermented. When fermentation is cooled down (the Bavarians used ice-filled caves), yeast and other solids settle to the bottom of the brewing vessel. This allows the yeast to convert more of the grains' sugars, resulting in a taste that is generally crisper and drier than that of ales. The word lager is derived from "to store" in German. Originally, during the summer months, lagers were aged and preserved in cool caves. As such, the usage of hops was more restrained than with ales. Styles of lager include pilsner, Munchener and Bock.
Ottawa's Kichesippi Beer Co. produces a Bavarian Lager-inspired beer called Heller Highwater. It delivers a dry, crisp body with clean flavours of cereal malt and a delicate touch of hops. An excellent brew for warm summer days, the Heller is available at the brewery in a 1.89L growler-style bottle.
San Francisco Anchor Brewing's Liberty Ale is a delicious ale with a distinctively strong presence of hops. This beer, produced in 1975 to celebrate the bicentennial of Paul Revere's historic ride, is considered the first modern American India Pale Ale (IPA) brewed after prohibition. An excellent balance of hops and malt is made more complex with notes of citrus. It sells in 6-packs at the LCBO for $14.35.
From Microbrasserie Charlevoix in Baie-Saint-Paul, Que., comes a stunning Belgian-style IPA. The Sainte-Reserve Lupulus has a rich mousse and an excellent interplay of bitter, tart and sweet notes on the palette. The robust 8 percent alcohol/volume is incredibly well integrated. This impressive beer is for sale at the LCBO for $11.70 for a 750ml bottle.
Pieter Van den Weghe is the sommelier at Beckta dining & wine.
Category: Delights