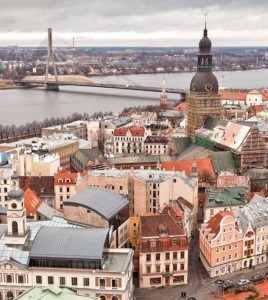 What do we want out of a vacation? Always intensely personal, the answer says a lot about who we are — our preferences, priorities and decision-making process. Travel forces us into difficult choices about two very precious resources — time and money.
But travel is not merely about maximizing some cost-utility function that fits a limited budget into a constrained schedule. It is also about making and sharing experiences, broadening horizons and learning something about the world in which we live. Ultimately, it's an inward journey of self-discovery with a chance to shed comfort and familiarity in favour of surprising ourselves, whether in relaxation and reflection or in extraordinary experiences.
Given the personal nature of travel, no one can claim to answer the riddle of finding the perfect vacation spot that is accessible and affordable, yet far removed from the massive tourist traps that offer their guests little chance to breathe and find themselves.
With these provisos in mind, we present the Top 10 reasonably priced, but not ordinarily top-of-mind destinations. But, let's get three things out of the way. First, in the 21st Century, few regions are secret anymore. Unless we are talking about North Korea, most places have something resembling tourism and even in the case of North Korea, that barrier has been broken with the emergence of a small state-sponsored tourism that appeals to western curiosities about that country's ghoulish government. Second, the term "reasonably priced" is relative. Third, this list does not offer itself as an authoritative travel guide.
The specifics of booking tickets, finding accommodations and organising activities in a timely manner is best left to genuine professionals in the travel industry rather than brief entries on a list such as this. However, it does aim to inspire.
While undeniably subjective, it follows at least three standards. First, it aims for geographic diversity. Second, it seeks to acknowledge places that might have flown under the radar simply because they are overshadowed by larger, better-known rivals. Third, it aims to recognise places whose perceived uniqueness by way of geography and people promises to produce that special moment that will last forever.
1. Riga, Latvia
From its founding as a Christian outpost in 1201 following a papal decree to its role as a centre of open political resistance against Moscow during the final days of the Soviet Union, Riga has experienced the full sweep of history.
Today, it is one of the world's most eclectic cities.
Its status as a commercial and cultural crossroad stems from its location at the mouth of the Daugava River as it enters the Baltic Sea. Between April and October, when both waterways are navigable,  visitors can glimpse the importance of this strategic location during a sightseeing cruise on the Daugava and Riga Canal. Riga's geography has made the city a treasured possession of foreign powers across the centuries, creating a constantly changing mix of languages, religions and ethnicities.
The city's cobblestoned core evokes the former economic might of the Hanseatic League, while its fine collection of Art Nouveau buildings from the 19th Century is a reminder of a not-so-distant era of bourgeois confidence and prosperity. Not surprisingly, Riga's cosmopolitan tradition has shaped some of the world's greatest thinkers and artists, including philosopher Isaiah Berlin, filmmaker Sergey Eisenstein, dancer Mikhail Baryshnikov and artist Vija Clemins. Even a young Richard Wagner briefly worked in Riga. And yet, the city has kept its modern edge, on a par with Europe's largest cities in terms of activities and attractions, yet undeniably more accessible and affordable.
Must-see attractions include Riga's many markets, starting with the Central Market, an architectural marvel. Also notable is the Green Market. It sells everything, from ecological produce grown at local farms, home-baked bread, cured and smoked meat and fish to homemade cheese and antiques.
Finally, the Vidzeme or Matīss Market might be the best place to sample local culinary specialties, such as fresh-salted cucumbers. This locale also sells a rather unusual hangover cure — a glass of pickled cabbage juice.
Vendors might be particularly busy this year, because of the increased activities that come with Riga's status as the European Capital of Culture, a position it shares with the Swedish city of Umeå. Not that Riga needs any more titles. In the minds of many partygoers who flock to the city's nightclubs, Riga has become "The other city that never sleeps."
2. Great Barrier Island, New Zealand
The Maori aptly call Aotea — their name for Great Barrier Island — the "land like a white cloud." The island, 28,500 hectares in all, lies 90 kilometres northeast of Auckland, and is reachable by plane or by car ferry.
Despite its proximity to New Zealand's largest metropolitan area, this island is a quiet retreat from modern life. In fact, its 1,200 permanent residents lack many of the things we might take for granted. The absence of a networked power supply on the island means residents rely on diesel generators, solar panels and windmills for power, as electricity demand often exceeds supply. Residents also make do without well-stocked grocery stores, banks and countless other mainland conveniences. In exchange for these sacrifices, they enjoy a rural lifestyle that harkens back to a simple past.
Fortunately or unfortunately, depending on your perspective, word is getting out. According to one estimate, between 12,000 and 15,000 people visit the island during the peak summer season to enjoy its rugged beauty. Key attractions include the Glenfern Sanctuary, a nature preserve that protects threatened local animal species; Medlands Beach, an easily accessible surfers' paradise, bookended by expansive dunes, and the Aotea Track, a network of easy walking tracks, steep climbs, stairways and bridges that loop the central mountainous area of the island, offering a number of panoramic views along the way. Visitors can also check out the island by booking a fishing tour — The New Zealand Herald recently called the Great Barrier Island "the island that time forgot."
3. Quito, Ecuador
Quick: Name the main tourism attraction of Ecuador. If you said the Galapagos, you would be spot on.
To reach those famous islands, visitors generally make an overnight stop in Ecuador's capital, Quito. Of course, this is not nearly enough time to experience one of the world's most underrated cities. Part of Quito's appeal is its unique geography. Located at a height of 2,850 metres above sea level, Ecuador's official capital and second largest city occupies a small basin in the great central plateau formed by Pichincha, an active volcano whose towering presence watches over the city from a distance.
Equally unique is the human settlement history of Quito, whose name derives from the Quitus, pre-Columbian indigenous people who inhabited the region long before the Spanish conquest. In February, archeologists discovered human settlements that date back more than 4,000 years. The city itself was founded in the 16th Century on the ruins of an Inca city.
Despite a massive earthquake in 1979, much of the city's historic core remains intact. Of particular interest is its religious architecture. The historic section alone features 40 colonial churches, 16 convents and various plazas. Don't miss seeing the monasteries of San Francisco and Santo Domingo, as well as the Church and Jesuit College of La Compañía, where the architecture blends Spanish, Italian, Moorish, Flemish and indigenous art.
Quito deftly bridges tradition and modernity. A number of modern museums have sprung up, perhaps none more famous than La Capilla del Hombre, or the Chapel of Man, an impressive architectural complex conceived by Oswaldo Guayasamín, one of Ecuador's greatest artists.
Those looking to experience Quito's natural splendour and culinary specialties can book a bumpy car ride up the slopes of the Pichincha Volcano for a romantic dinner overlooking the city in the Hacienda Rumiloma, a rustic restaurant that serves local favourites such as cordero La Cantera, a savoury lamb dish. And those who still have some energy after all the food and high altitude can begin their night out with some people-watching at Plaza Foch, a popular gathering spot for locals before they hit the bars, which are generally open until 3 a.m.
Recommended activities during the daytime include visits to the Art Nouveau Itchimbía Cultural Centre, whose observation deck offers stunning views of the city, and the Folklore Olga Fisch, a shopping destination offering indigenous and Ecuadorean art. In nearby El Ejido Park, visitors can haggle with local artisans over the prices for handmade jewelry, alpaca scarves, wooden flutes and other crafts.
Quito combines modernity and tradition and it might it be precisely this tension that makes Quito such an attractive, but also exotic, destination.
4. Dakar, Senegal
About a seven-hour flight separates the eastern seaboard of the United States from Senegal's waterfront capital on Africa's westernmost tip. Yet this teeming city of contrasts might as well be another world.
Downtown Dakar is a fascinating, crowded and chaotic place that, for many, is well worth the precautions against pickpockets. More generally, visitors to Africa should keep an eye on changing political developments and prepare themselves for unfamiliar, frequently jarring conditions. But for adventurous globetrotters, this sprawling city of one million people (two million if you include the larger metropolitan area), pulsates with unbridled and often unexpected activity. According to Lonely Planet, Dakar is a place where "horse-cart drivers chug over swish highways and gleaming SUVs squeeze through tiny sand roads, where elegant ladies dig skinny heels into dusty walkways and suit-clad businessmen kneel down for prayer in the middle of the street."
Dakar especially shines at night, when visitors can submerge themselves in the city's vibrant music scene, internationally headlined by Youssou N'Dour, the most famous practitioner of mbalax, a mix of Latin and Caribbean music with African drumming. In fact, Dakar is considered one of the best places on the planet for live music performances. But the city also offers something for more reflective types. Dakar's Musée Théodore Monod is known as one of the best museums in West Africa, featuring 9,000 displays that describe the region's history and cultural fabric. And it would be a mistake of major proportions to miss the Village des Arts, a shared space for some of the country's most prominent artists.
Recreational options abound. Visitors can book kayak, diving and snorkelling excursions through Océanium, a national association focused on environmental protection, or rent a surfboard from private operators. Dakar is also the touch-off point for tours of Senegal's small but growing network of domestic nature reserves, most of which are located along the coast. Senegal also features seven UNESCO World Heritage Sites, including the Djoudi National Bird Sanctuary, one of the largest migratory bird sanctuaries.
Likely the most haunting of Senegal's UNESCO sites is the Island of Gorée, located less than four kilometres directly opposite Dakar. Between the mid-1500s and mid-1800s, this small island was Africa's largest slave trading post. Successively ruled by the Portuguese, Dutch, English and French, this site "processed" an estimated 20 million Africans. Visitors can contemplate the contrast between the grim quarters of the slaves and the elegant mansions of their captors.
5. The Cook Islands
It would not be a stretch to suggest that the Cooks Islands, located 2,600 kilometres northeast of New Zealand, halfway to Hawaii, combine the best aspects for discriminating travellers.
On the one hand, they are geared towards tourism. Thanks to an international airport on the main island of Rarotonga, the islands annually attract about 115,000 visitors whose spending accounts for 75 percent of GDP. On the other hand, the world that lies beyond the airport is far removed from the garish fast-food signage and showy resorts that have spoiled other tropical locations. In fact, previous efforts by an Italian investor to build a massive resort ended up in ruins when his shadowy business dealings were exposed and he had to flee the wrath of locals.
The islands' rustic accommodations are likely fine with visitors, given the natural beauty that awaits them. Consider Atiu, one of the northern Cook Islands. Covered in tropical fauna, its 28 snow-white, largely deserted beaches promise visitors splendid views of humpback whales. With technology limited and months separating supply ship runs, residents are resourceful with what they have, to the point of brewing their own beer from oranges and honey.
The borders of this archipelago stretch across a territory the size of India, yet its sparse population inhabits only 15 separate specks of land, with most living on Rarotonga, where visitors will find most of the main tourism destinations, including Titikaveka Beach, a spotless oasis with crystal-clear water. Snorkelling enthusiasts, meanwhile, can book expeditions with Cook Island Divers. Visitors looking for something different should check out the Cook Island Christian Church in the capital of Avarua, where colourfully dressed locals celebrate mass with angelic but rhythmic hymns in a relaxed environment that readily welcomes visitors. The Cook Islands are, indeed, a tropical paradise.
6. Langkawi, Malaysia
This archipelago of more than 100 largely uninhabited islands off the coast of Malaysia, north of the Strait of Malaga, promises to be a kaleidoscope of experiences. Its central hub of activity is the island of Langkawi.
Less than two decades ago, it underwent a stunning transformation, from rural backwater to popular attraction. A preferred destination for Malays themselves, Langkawi also attracts travellers from Thailand, Singapore, the Middle East and Europe. For nouveau-riche Russians, Langkawi has become a maritime playground and a berth for their luxury yachts. For western Europeans, the island has become a pit-stop on the way to other destinations. This confluence has created a unique cultural landscape. It would not be unusual to see burqa-clad Muslim women bare-chested macho men from northern Europe.
Diversity is also evident in the available activities, ranging from golf to sailing. Key attractions include the Kilim Karst Geoforest Park, a rugged limestone formation that is home to a unique mangrove forest, and the Langkawi Cable Car. It takes visitors to the top of 700-metre-high Machincang Mountain to the Langkawi Sky Bridge, where they will be able to take in panoramic views of Langkawi and southern Thailand. Accommodations on the island are equally diverse, from luxury resorts, such as the top-ranked Berjaya Langkawi, Casa del Mar and the Westin Langkawi Resort & Spa, to rustic beach houses. Indeed, it may be precisely this variety that accounts for Langkawi's appeal.
Visitors can zip around the island on scooters, lounge on its beaches or shop duty-free in its many markets. Food and drink budgets can also be stretched  thanks to a variety of culinary options, from European and Asian cuisines to more local varieties.
Langkawi can be quite busy during national holidays, as locals flock to the major sites. But once the inevitable hustle and bustle has dissipated, Langkawi's charm takes over almost immediately.
7. Porto, Portugal
Portugal's second-largest city might well be the perfect stop for the young and the young at heart, who are looking for a modern take on life in a setting full of continental charms and natural coastal beauty.
Located in Portugal's northern corner along its rugged Atlantic coast, Porto's youthful vibrancy reflects its status as a college town that attracts students from across the region and beyond. Accordingly, it offers a variety of activities that appeal to this demographic, which naturally overlaps with budget-conscious ​globe​trotters looking to party the night away. They include various locations along Rua Galeria de Paris and Rua Cândido dos Reis, parallel downtown streets. Also popular are the various bars and outdoor cafés in the historic Ribeira district, a UNESCO World Heritage Site that uniquely blends successive waves of architectural styles with a complex natural landscape that includes the mouth of the Douro River.
In fact, visitors can enjoy this landscape from a sightseeing boat that tours Douro. Likely the architectural focal point of such a tour would be Ponte Dom Luís I, one of several bridges that span the Douro, linking Porto and its sister city, Vila Nova de Gaia. While technically its own municipality, Gaia is linked with Porto through its history of port-making. Visitors can literally taste the history of this iconic world-famous fortified wine by touring one of the many port cellars in Gaia or book a full-day cruise up the Douro into port-making country, returning home by bus.
Back in Porto, other must-see stops include city hall from which visitors can gaze down Avenida dos Aliados, the city's showpiece boulevard and main shopping area. Porto's cultural richness also reveals itself in countless theatres, art galleries and bookshops. Cosmopolitan and outward-looking since its founding by the Romans, the birthplace of Henry the Seafarer has continuously found ways to reinvent itself. Easily accessible from inside and outside Portugal, its unique flair makes it second to none.
8. Martinique
This tiny arc of land in the Lower Antilles is truly unique. In contrast to its immediate Caribbean neighbours, Dominica and St. Lucia, Martinique's colonial history has been largely shaped by France. In fact, modern Martinique has remained a French overseas possession, fully integrated with its political core.
This relationship also means that visitors are entering the European Union when they set foot on this Caribbean island, whose land mass barely totals 1,000 square kilometres, slightly less than the total area of Hamilton, Ont. And while an ocean might separate Martinique from France, Francophiles will immediately recognise the island's sophisticated feel, a mélange of local customs and Gallic culture, as evidenced by the high number of restaurants that blend Creole and French cuisine. As Lonely Planet puts it, Martinique is a "sunnier, slightly less crowded version of the motherland," where "good food and the latest fashions aren't optional." In other words, dressing up wouldn't hurt.
This said, life happens at a pace far more in line with a tropical island than Paris. Easily navigable except for the mountainous north, Martinique entices visitors with long, snow-white beaches such as Fond Blanc, where they can  enjoy ocean swimming. Those inclined towards more adventurous experiences can explore the world that lies beneath the waves, as Martinique offers some of the best scuba diving in the Caribbean, if not the world. Visitors can choose from no less than 10 diving outfitters.
Visitors can also explore Martinique's rugged landscape, dominated by Mont Pelée, a still-active volcano that wiped out Martinique's former capital of St. Pierre in 1902, killing all but a handful of its 30,000 inhabitants. One of the few survivors was Ludger Sylbaris, who survived the explosion and the aftermath in a prison cell, where he was in solitary confinement. Visitors interested in this catastrophe can learn more by touring the Musée Volcanologique overlooking the ruined city.
The island is also popular with flower lovers and birdwatchers. The night life in Fort-de-France, Martinique's capital, is famously lively. Visitors may also note that the city's architecture would not be out of place in New Orleans' French Quarter. And while costs vary with the tourism season, budget-conscious travellers will be able to stretch their dollars, thanks to camping options, affordable travel by way of car-sharing and a wide variety of food options. Top-recommended choices include L'Hibiscus Restaurant, which serves Caribbean cuisine, Al Casanova, which serves Italian, and the self-explanatory Cap Crepes. La Paillotte Bleue has also received high marks for serving up classic French dishes with a Caribbean twist. And in a way, that perfectly describes the island itself.
9. El Calafate, Patagonia, Argentina
Located near the edge of Argentina's tip on the shores of Lago [Lake] Argentino, El Calafate is the entry point to one of the most spectacular places on the planet — Los Glaciares National Park. Fed by the icy peaks of the Andes, this UNESCO-​
​protected nature preserve is home to 48 glaciers, with none likely more magnificent than the Perito Moreno Glacier, one of the largest freshwater reserves in the world.
This slow-moving, majestic tribute to the inexorable forces of nature lies a two-hour bus ride away from El Calafate, now itself increasingly shaped by the fast-flowing forces of tourism. Once a quaint, rustic town, the inevitable proliferation of stores hawking various knick-knacks to foreign tourists has undeniably changed the face of El Calafate. This said, compared to other parts of Argentina, shopping in El Calafate is limited. People come to marvel at the glaciers and experience the wind-swept vistas in which snow-capped peaks rise above rocky plains to puncture a seemingly boundless sky.
Those seeking more than glaciers might want to check out La Leona Petrified Forest, about 100 kilometres out of town. Key attractions in El Calafate itself include the El Calafate Historical Interpretation Centre, the Plaza de los Pioneros and Laguna Nimez Reserve, a wildlife sanctuary less than one kilometre from town.
In many ways, Los Glaciares National Park is a place of contrasts. As one recent account put it, it is a place where eternity and transience share the same space, forever linked in a fragile embrace. One moment, visitors may encounter the region as a domain where silence reigns, only to hear it shattered by a shard of ice plunging into frigid waters. Patagonia, including El Calafate, is no longer "off" the map, so to speak. But it still offers plenty to those who want to get away from it all.
10. Kathmandu, Nepal
As Lonely Planet notes, Nepal's capital and largest city is nothing less than "an assault on the senses." Visitors stepping off the plane are likely to be startled and shocked by Kathmandu's sights, sounds and smells, "a blend of fume-shrouded traffic chaos, clanging temple bells, cooing doves, the sticky scents of temple food offerings, wafts of incense and the sound of the ubiquitously piped Buddhist mantra om mani padme hum pouring from the shops in the tourist neighbourhood [of Thamel]."
Yet just beyond this visceral confusion and beneath its chaos lies the metaphysical essence of a place where past and present, heaven and Earth, life and death intersect, as Der Spiegel put it. Thanks to its central location on the Asian continent, Kathmandu has been an ethnic, linguistic and cultural melting point. Nepal is home to more than 100 ethnic and caste groups, with more than 92 spoken languages and dialects, according to UNESCO. This diversity is also apparent when it comes to religious matters. Likely no other place on the planet is home to more deities than Kathmandu, itself largely a living, breathing shrine to Hinduism, practised by 80 percent of Nepal's population. Buddhists make up the second-largest religious group, about 10 percent of the population.
Not surprisingly, many of the city's top attractions are of a religious nature. They include the Bodnath Stupa, believed to house the bones of Buddha; the Swayambhunath Temple, another Buddhist Stupa; and the Kopan Monastry, another Buddhist site. The Changu Narayan, a temple dedicated to the Hindu deity Vishnu, is northeast of Kathmandu. Visitors looking for a quiet moment can retreat to the Garden of Dreams, whose neo-classical design would not be out of place in Europe.
Other modern imports include a couple of casinos, tourist-oriented restaurants, climbing walls and paintball facilities. All of these add to Kathmandu's colour and diversity, but this range is not the central reason behind Kathmandu's appeal. Rather, it lies in the moments when one might catch a glimpse, in the distance, of the world's highest mountain, Mount Everest, (8,848 metres), in all of its sublimity.
Wolfgang Depner is a doctoral candidate at the University of British Columbia – Okanagan and the co-editor of Readings in Political Idealogies since the Rise of Modern Science, published by Oxford University Press.
Category: Dispatches