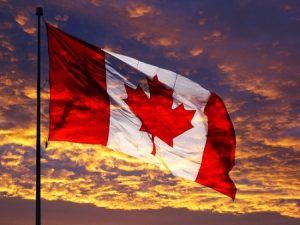 Think fast — test your knowledge about Canada. Can you name two responsibilities of citizenship? What qualifications are necessary to vote in a federal election? What addition was made to the Constitution of Canada in 1982? The answers, in order, are: obeying the law and voting in elections; being a Canadian citizen at least 18 years of age and able to prove your identity and the Canadian Charter of Rights and Freedoms.
If you answered all the questions correctly, you show signs of being a committed, well-informed citizen. You may well also be a Canadian who came here from another country. That's because these questions are drawn from past tests given to new citizen hopefuls. Canadians who qualify for citizenship through birth don't have to take the test. And that's a distinction worth pondering as we celebrate Citizenship Week (Oct. 13–19, 2014). It's why our organisation, Historica Canada (www.historicacanada.ca), holds the Citizenship Challenge (www.citizenshipchallenge.ca) each year. It challenges young Canadians — more than 57,000 students in 2013 — to test their knowledge of Canadian democracy by asking them to answer questions drawn from previous tests.
If this Citizenship Week is like others, we can expect the welcoming of more than 4,000 new Canadians, in more than 50 ceremonies nationwide, as they take their formal Oath of Citizenship. Along with them, many more Canadians will take part in reaffirmation ceremonies. Last year, events included a citizenship ceremony at the base of Toronto's CN Tower and another at Ottawa's Canadian Tire Centre — right before a Senators hockey game.
Who can be a Canadian citizen? The answer has evolved over time. Before 1947, Canada's naturalization acts gave native-born Canadians and immigrants the status of British subjects. The Canadian Citizenship Act, enacted in 1947, was the first to define people as Canadian citizens. It also gave married women full authority over their national status for the first time. The Citizenship Act of 1976 formally recognised women as equals in citizenship matters and removed some of the remaining distinctions between groups of people wishing to become citizens.
The federal government has recently amended some citizenship laws to tighten requirements, as well as expectations of those who become Canadians. These amendments, which received royal assent in June 2014, include an expanded age range for applicants who are required to pass language and civics tests, and the expectation that applicants will spend at least half of each year in Canada for four years of a six-year period. The government can also revoke the citizenship of dual nationals convicted of treasonable offences or terrorism.
In any event, there is no shortage of people wanting to come to Canada — and become Canadians. Canada will welcome between 240,000 and 265,000 new permanent residents this year. Nearly nine in 10 immigrants eventually become Canadian citizens. Some take their devotion to Canada further: In 2011, 44 MPs in the House of Commons were born outside the country.
Canadians are very supportive of the values and strengths that newcomers bring. Although debates over immigration numbers were a staple of political discussion until the 1990s, that is no longer necessarily the case. In a poll conducted for Historica Canada in June 2014 by Ipsos Reid, 86 percent of respondents agreed that "Canada's diversity is a strength." This support speaks to the contributions of new Canadians and the manner in which Canada has evolved from a former British colony — with a largely homogeneous population. Today, our pact with one another comes not from our increasingly different backgrounds, but rather from our present willingness to share a country, and a set of common values, as we build a future together.
Anthony Wilson-Smith is president of Historica Canada.
Category: Delights