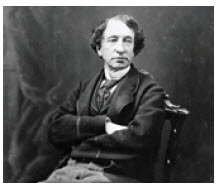 Canada is known more for stability than for any sense of mischief or scandal. That makes it all the more surprising that the man considered most responsible for Canada's birth as a nation was a fast-talking, crudely mannered heavy drinker with lifelong bad behaviour, but big accomplishments.
As we mark the 200th anniversary of Sir John A. Macdonald's birth on Jan. 11, 2015, it's worth considering his achievements, experiences and flaws. At age seven, he witnessed the killing of his younger brother by a drunken babysitter. By his late teens, he was a lawyer and occasional mischief-maker who successfully defended his own assault charge following a heated political argument. As an adult, his behaviour was marked by his public drunkenness, a rough-and-ready tongue and a partisan manner.
To his continuing discredit, he sometimes made racist remarks about people of other backgrounds, including Asian and Aboriginal Peoples.
Despite that, Confederation might not have happened without the charm, pragmatism, shrewdness, determination and foresight that were part of his complex personality.
Macdonald won six of seven elections, serving as prime minister from 1867 to 1873, and again from 1878 until his death in 1891. He built a country — against the objections of many — out of four new provinces: Nova Scotia, New Brunswick, Ontario and Quebec. As prime minister, he expanded that country from sea to sea by building a national railway and founding the North West Mounted Police — forerunner to the Royal Canadian Mounted Police. Those efforts, among others, were enough to bring British Columbia and other Western provinces into the country.
Such achievements required exceptional ability to draw in others. When Macdonald became convinced of the need for a united Canada — in part out of concern that the constituent parts would be subsumed by the United States — he had to expand his support. That meant working with Liberal leader George Brown, even though the two men loathed each other. He recruited George-Etienne Cartier from Quebec, and the three men worked together despite the fact that Brown was renowned for his anti-French, anti-Roman Catholic prejudices. Cartier, in turn, had fought against British forces in the 1837 rebellion. But under Macdonald, they united in a common cause. (See two Heritage Minutes on Macdonald and Cartier produced by historicacanada.ca.)
Macdonald's relationship with Aboriginal Peoples in Canada is more controversial. His biographer, Richard Gwyn, argues he was further advanced than most contemporaries in his approach. Macdonald described Aboriginals as "the original owners of the land… [and] the great sufferers by the discovery of America." But the execution of Métis leader Louis Riel remains a blot on his record — and other historians are harsher.
In his book, Clearing the Plains, historian James Daschuk alleges that Macdonald's government wilfully starved and subjugated Aboriginals on the Prairies in order to politically control and shape an immense region from Saskatchewan to Alberta during construction of the railway. As well, Macdonald's government discouraged Chinese immigration to Canada through the creation of a head tax that charged such newcomers a significant fee not applied to others. But defenders point to other evidence of Macdonald's relatively advanced views — such as his push to grant women the right to vote, and the fact that some Western countries did not allow Asian immigration at all.
Macdonald would likely receive all views dispassionately. Politics, he said, "is a game requiring great coolness and an utter abnegation of prejudice and personal feeling."
In one of his few declarations about his emotions, he summed himself up succinctly: "My sins of omission and commission I do not deny," he said. "But I trust that it may be said of me in the ultimate issue, 'Much is forgiven because he loved much' — for I have loved my country with a passionate love." A country that, with its own set of strengths and faults, continues to thrive today.
Anthony Wilson-Smith is president of Historica Canada.
Category: Delights