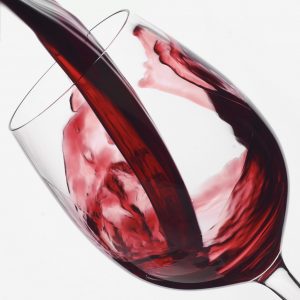 Over the last 40 years, New Zealand has done something amazing in the world of wine. It has redefined a grape varietal and, along the way, established itself as one of the world's great wine-producing nations. The grape is Sauvignon Blanc, and, for many wine drinkers, the New Zealand expression of this French grape has become the modern benchmark of the varietal.
Granted, much of the credit lies with Sauvignon Blanc itself. When made properly from appropriate regions, the varietal produces vibrant white wines, bursting with aromas and flavours of citrus, mineral and all things green. And  besides being unabashedly refreshing, the wines are food-friendly and so easily quaffable.
New Zealand's achievement cannot be overlooked. Its efforts and success in a variety of markets have led to the marrying of the words Sauvignon Blanc and New Zealand. However, the popularity of one country's expression of this delicious grape varietal is but one of the latest chapters of Sauvignon Blanc's story.
While Sauvignon Blanc was long thought to have originated in France's Bordeaux region, its origin is now generally accepted to be in the Loire Valley. It's from a Loire Valley text dating to 1534 that Sauvignon Blanc is first mentioned by one of its alternate names, Fiers. Over the centuries, references to the grape continued using other synonyms such as Sauvignon Fumé and Blanc Fumé. The word Sauvignon itself is thought to be derived from the word "sauvage" (French for wild) as the leaves of Sauvignon Blanc are similar to those of wild grape vines.
Evidence points towards Sauvignon Blanc being the offspring of another older French grape varietal, Savignin. If this is correct, Sauvignon Blanc is the half-sibling of such white varietals as Grüner Veltliner, Silvaner and Verdelho. DNA analysis also suggests that Sauvignon Blanc is related to its fellow Loire Valley grape, Chenin Blanc, and is genetically similar to its Bordeaux companion, Semillon.
However, Sauvignon Blanc's most profound relationship may be to a rather famous red varietal. After spreading to Bordeaux's Gironde region, Sauvignon Blanc spontaneously crossed with the red varietal Cabernet Franc to produce what many believe is the world's greatest red grape: Cabernet Sauvignon.
Sauvignon Blanc's success in France came in both the Loire Valley and Bordeaux. The former being known for vivacious wines rich with smoke and mineral, while, in the latter, Sauvignon Blanc was typically blended with Semillon to craft fascinatingly elegant, yet rich, wines. It was also in Bordeaux that Sauvignon Blanc's small compact bunches of berries and subsequent high susceptibility to the noble rot of botrytis led to the birth of Sauternes' legendary sweet wines.
Outside France, other regions that have seen success with the grape include Collio in Italy, coastal regions in South Africa and Chile and Ontario's Niagara region.
A great version of New Zealand Sauvignon Blanc that doesn't veer off into aggressive grassy qualities is Framingham's 2013 Marlborough Sauvignon Blanc. The wine shows generous aromas and flavours of citrus while retaining balance and poise. This very good wine is available from Vintages for $17.95.
Another excellent expression of New World Sauvignon Blanc is Casas del Bosque's 2013 Reserva Sauvignon Blanc from Chile's Casablanca Valley. Very pungent with aromas of citrus and herbs, it's intensely flavoured and finishes with strong savoury notes of mineral. This wine is available at Vintages for only $13.95.
Going to France's Loire Valley, Pascal Jolivet's 2013 Sancerre provides an excellent expression of Sauvignon Blanc that is strongly flavoured with mineral. The fruit profile is that of citrus, and the wine has vibrant fresh acidity. This Sancerre can be found at Vintages for $29.95.
The 2010 Château Larrivet Haut-Brion is an excellent Bordeaux representation of Sauvignon Blanc. Here, Sauvignon Blanc is blended with about 20 percent Semillon to produce a fascinating wine that is well balanced between richness and finesse. It will be at its best in a couple of years and can be purchased from Vintages for $64.85.
Pieter Van den Weghe is general manager and sommelier at Beckta dining & wine.
Category: Delights