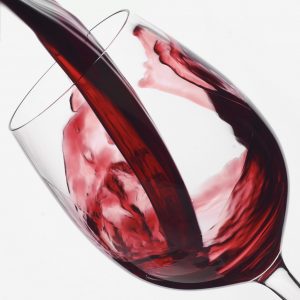 Canada has come a long way since the early 1800s when Johann Schiller, a retired German mercenary from the Rhine, settled near Toronto and developed a small winery based on the native varietals he found on his property. He sold the wine he made to his neighbours and came to be what is considered Canada's first commercial winemaker. Over the next two centuries, our grape growers and winemakers have overcome many challenges, the most profound of which could be the significant lack of knowledge and tradition required to successfully grow appropriate grape varietals in our climates. Many tried and most failed, but eventually we started to get something right.
Over the past 25 years, Canadian wines have evolved significantly. While we will never compete with such titans as France, Italy and the U.S. in terms of quantity, the quality of our wines has soared. Gone are the days that ho-hum Canadian wines were consumed solely out of a sense of masochistic patriotic duty. Now, several regions produce excellent wines in a wide variety of styles and prices.
Certainly, few of our wines make a splash outside our borders. When considering Canada, many other countries will sooner think of hockey, maple syrup and long winters than vineyards, grapes and excellent vintages. However, the longer we stay a secret, the more time we'll have to enjoy these wonderful wines.
Even for most Canadians, Nova Scotia does not come quickly to mind as a premium wine-producing area of the country. But Benjamin Bridge's 2009 traditional-method sparkling wine says perhaps it should. This unusual blend of a noble variety grape, Chardonnay, and two hybrid grapes, L'Acadie and Seyval, is very impressive in complexity. The wine is vibrant, with generous notes of citrus and minerals, and, having spent three years resting on its lees, has a rich expression of biscuit and yeast. It is available from Vintages for $49.95.
For several years, Dan Sullivan and his Rosehall Run winery have been making delicious wines in Ontario's Prince Edward County. A great example is the 2012 "JCR" Chardonnay. Made with only estate fruit from the oldest vines in the Rosehall Vineyard, this is a profound, rich and elegant white wine with an excellent texture. While fermented and matured for 16 months in French oak, the wood is well integrated and balanced with the aromas and flavours of apple, tropical fruit and mineral. This wine can be purchased from Vintages or from the winery for $29.95.
For an awesome B.C. wine, the 2012 Pinot Noir from Burrowing Owl is a great find. This is an expressive and weighty example of Pinot from a great vintage in the Okanagan Valley. Hand-sorted fruit was fermented in stainless steel for 21 days and then aged in a mixture of one-third new and two-thirds used French, Russian and Hungarian oak barrels for nine months. The resulting wine starts off with a distinctively intense nose of black cherries, clove and earth. This is followed by a silky and elegant palate rich with flavours of dark berries, spices and herbs. This red wine can be purchased from Vintages for $40.95.
To finish things off, a massive, powerful and unique red wine is certainly Cave Spring's 2010 "La Penna." Sourced from Cabernet Sauvignon and Cabernet Franc vines in the Cave Spring Vineyard on Niagara's Beamsville Bench, the fruit is air-dried in the appassimento method (the same technique traditionally used to produce Amarone in Italy's Veneto region). After being hand-harvested, ripe grapes are placed on racks in a naturally ventilated barn for seven weeks. The resulting dried fruit has concentrated sugars and provides significant power and complexity to the final wine. After fermentation, the wine was aged for 40 months in a mix of used French and new American oak barrels and has complex aromas of black fruit, smoke and herbs. The palate is dry, full-bodied and incredibly rich. The flavours of dark fruit, tobacco and spice are draped over a fine tannic structure. This giant is available directly from the winery for $39.95.
Peter Van den Weghe is sommelier and general manager of Beckta dining & wine.
Category: Delights