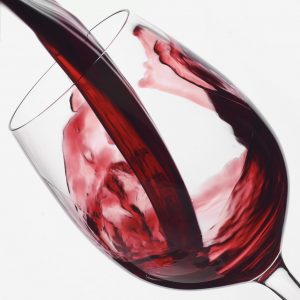 There's so much to know about wine that it's understandable that we tend to limit our awareness to what we know we like. However, these comfortable and safe choices can be a kind of cage. The dark and murky corners of the wine world deserve to be explored and our palates deserve the pleasure of doing so.
Fortified wine is often one of those undiscovered areas. To experience its many pleasures, a little illumination is required. For that, a few wines, two from the Old World and one from the New, are perfect for the job.
Fortified wine is made by adding a high-alcohol spirit (that is neutral in flavour) to either a partially fermented or a fully fermented wine. This process, first developed after the advent of commercial distillation in the 16th Century as a preservation technique for unstable wines, has created many of the world's iconic styles of wine.
After a long time in obscurity, especially compared to the reverence given to port, sherry has enjoyed a bit of a mini-renaissance over the last few years. Fortified after fermentation is completed, these typically dry wines are made almost exclusively from the Palomino Fino grape.
The beauty of sherry is also the result of blending from a solera system. This is a system of barrel aging that ensures a consistent style and quality of wine. After a portion of an older barrel is bottled, the barrel is topped up with the next oldest barrel in the chain. This is repeated from barrel to barrel until the end of the series.
While many different expressions exist, two of sherry's drier styles are perfect ambassadors. The first, Fino sherry is lightly fortified after fermentation and aged for at least three years. During this time, flor, a layer of yeast, grows on the surface of the wine, protecting it from the air. The resulting wine possesses a pungent character and distinctive salty tang. Fino sherries that are matured in the city of Sanlúcar de Barrameda, Spain, grow a thicker flor and develop a stronger tang in the wine. They are called Manzanillas. Delgado Zuleta's "Barbiana" Manzanilla ($19.95 from Vintages) is an excellent example. While delicious as an aperitif, this Manzanilla is brilliant alongside anything from olives, nuts and ham to smoked fish, sushi and Asian food.
The second style, Amontillado, is a Fino sherry that continues to mature in a barrel after the protective flor has died off. The wine is exposed to oxygen as it finishes aging and develops pronounced aromas and flavours of nuts, dried fruit and spice. The Gonzalez Byass "Del Duque Vors" Amontillado, from Spain's Jerez region, is at least 30 years old. Only available in half bottles, it is a profound and complex wine for $38.95. Again, nuts are a delicious accompaniment, but this Amontillado pairs beautifully with a wide variety of foods, including veined cheese and dishes involving mushrooms, squash and roasted poultry.
New World wine-producing countries have also contributed to the variety of fortified wines, with South Africa, the United States and Australia all making significant expressions. In Australia, fortified wines accounted for three quarters of total wine production a half-century ago, but now only account for a small percentage. Some of the finest Australia fortified wines hail from the Rutherglen region in northeastern Victoria. The Muscat and Muscadelle grape varieties used in the production of these wines are harvested only after they become raisins on the vine. Incredibly rich with sugar, they're allowed to undergo a small amount of fermentation before fortification. After a long period of barrel aging, the wines are lush, profound and dense, but still elegant. Tried alongside desserts with raisin, caramel and chocolate, they are astoundingly delicious. The All Saints Muscat is a textbook example. Featuring generous flavours of raisin with notes of citrus, it's an excellent buy from Vintages for $20.95.
Pieter Van den Weghe is general manager and director of wine at Beckta.
Category: Delights