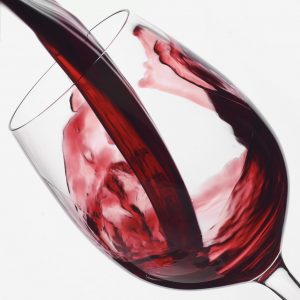 Few countries have a wine industry that's only known for a single grape varietal. Sure, many North American wine drinkers immediately expect a Pinotage when they think of what they will find in their glass of South African red wine. Yet, those consumers would probably be surprised that Pinotage represents only seven percent of South Africa's total grape plantings, falling behind Cabernet Sauvignon and Syrah.
Similarly, Sauvignon Blanc is often thought to be New Zealand's claim to fame in the wine world. However, not only does New Zealand Pinot Noir have a well-earned place of recognition in today's wine market, several other countries and regions in the world produce benchmark expressions of Sauvignon Blanc.
This makes Austria's success with Grüner Veltliner even more impressive. Everyday wine drinkers would be hard-pressed to provide the name of another white or red grape varietal from this European country, and few expect Grüner Veltliner to come from anywhere else. It is truly the Austrian grape.
The first mentions of Grüner Veltliner come from the 18th Century, and it's been proven through DNA that the grape is the result of a natural crossing of Savignin and St. Georgener, an almost extinct vine that is only found in an area outside of Eisenstadt, a small city south of Vienna.
Grüner Veltliner is the most important grape varietal grown and produced in Austria. As of 2009, there were more than 13,500 hectares of vineyards planted with this exciting varietal. Although this is down from nearly 17,500 hectares in 1999, Grüner Veltliner is still the most cultivated varietal in Austria, representing nearly 30 percent of all of the country's wine grape plantings. By comparison, the second-most planted varietal is the red grape, Zweigelt, with just 6,500 hectares under vine.
These plantings can be found all over Austria's wine-producing regions, but are especially concentrated in Niederösterreich and Burgenland. Some of the best sites for Grüner Veltliner are considered to be Kamptal, Kremstal and Wachau.
Often, Grüner Veltliner's calling card is a strong note of pepper and spice in the aromatics. While on the palate, the wines can vary from light to full-bodied, they are often made in a dry to slightly off-dry style, and usually have flavours of citrus, stone fruit, mineral and spice.
When grown with high yields, the wines from Grüner Veltliner are fresh, clean and easy to enjoy. Much of the Grüner Veltliner that has helped establish its popularity outside of Austria is delicious when young and intended for early consumption. However, with better vineyards and skilled winemakers, wines made from this grape can also be rich and age-worthy. With long-term aging, these finer expressions develop a soft texture and flavours very similar to aged white Burgundy.
While there are small yields of Grüner Veltliner in Germany and Italy, and more significant plantings in Slovakia and the Czech Republic, these productions have yet to significantly impact Austria's hold on the varietal. In addition, a few New World countries and regions have started to grow this fantastic grape, including California, Oregon, New Zealand and Canada's own, British Columbia.
Given that much of the potential and recognition of this grape have yet to be realized — especially as new regions experiment with it — we can look forward to more and more delicious wines from Austria and other corners of the world in the coming months and years.
Fred Loimer's 2013 "Lois" Grüner Veltliner (available from the LCBO's Vintages for $17.95) is a beautiful, enticing and aromatic wine. With the classic notes of spice and pepper in balance with fresh citrus, this wine is the perfect introduction to this brilliant grape.
For something unorthodox, Steininger's 2012 traditional method sparkling Grüner Veltliner fits the bill perfectly. With more than 30 months of lees contact, this is the perfect Grüner for celebrating the everyday. It is available through the Vintage Trade in Toronto for $29.95. Email cheryl@vintagetrade.com or call 1-866-390-8745.
Pieter Van den Weghe is general manager and sommelier at Beckta.
Category: Delights