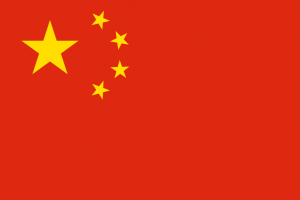 A team of doctors, lawyers, journalists and parliamentarians from Canada, the European Parliament and the U.S. House of Representatives has condemned China's lucrative organ-transplant industry.
They added up surgeries at 146 hospitals in China to total between 60,000 and 100,000 per year from 2000 to 2015 — many more than the Chinese yearly official total of 10,000. The organ "donors" that investigators have documented are primarily imprisoned Tibetans, underground "House Christians" and Uyghurs — the latter of whom are Muslims, some of whom are in conflict with Chinese government.
But the primary source of body parts, such as hearts, livers, kidneys and corneas, are members of the Falun Gong, a meditative-spiritual movement banned in China as a cult. Critics say the Chinese Communist government sees the Falun Gong movement as a challenge to its monolithic-atheistic authority.
Chief among the parliamentarians who have been investigating the human organ trade are former MP David Kilgour and Alberta human rights lawyer David Matas. They were nominated in 2010 for a Nobel Peace Prize for their persistent research and reports and for pressing international governing bodies to halt the trade.
Doctors Against Forced Organ Harvesting is a Washington, D.C.-based organization of physicians and medical personnel that provides information to the medical community and public about unethical and illegal removal of organs taken without free consent of the donor. The organization was nominated for a 2016 Nobel Peace Prize.
The International Coalition to End Organ Pillaging in China recently released an update to Kilgour and Matas' 2009 report, Bloody Harvest, and an update to U.S. investigative journalist and China expert Ethan Gutmann's 2014 book, The Slaughter. The update is available at endorganpillaging.or/an-update/
This report says up to 100,000 Falun Gong members are prisoners of conscience at any given time. And those still free, along with Christians, are often harassed by medical teams assessing their organ health and taking blood samples for blood-typing to provide a fast source of compatible organs. What follows is excerpts from coverage and responses that followed the report's release.
New York Times (August 2016)
"Heart surgeon Jacob Lavee of the Sheba Medical Centre in Israel had a patient in 2005 who was told a new heart awaited him in China in two weeks — something only possible if there was a pool of living, blood-typed donors, the doctor said.
"International medical organizations like the World Medical Association and the Transplantation Society say the use of organs from prisoners in any country that has the death penalty violates medical ethical standards because the prisoners cannot give their consent freely."
ABC News, August 2016
Said Ethan Gutman, U.S. investigative journalist and author of The Slaughter (2014), who was featured in the film, Hard to Believe: "We do have a couple of doctors who've come out on the record. So we have that, we also have the mayor of Taipei, Ko Wen-je, who went to China to look for organs, to suss out the organ situation for his clinic.
"And he wanted to talk to the doctors about prices, among other things, at this hospital. He wanted to see if he could get the Chinese price, not the foreigner price for organs. And they got to know him a bit, they liked him, and they said 'OK, we're going to give you the Chinese price' and they said 'We also know you're pretty concerned about these organs coming from prisoners, because you know they're a lot of drug addicts and these people live hard lives.
"'We want to assure you all these organs are coming from Falun Gong. These people, they don't drink, they don't smoke, they're very healthy really. So…'"
CNN (June 2016)
Report: China still harvesting organs from prisoners on a massive scale
"The report's findings stand in stark contrast to Beijing's claim that, since the beginning of 2015, China has moved from almost completely relying on organs from prisoners to the 'largest voluntary organ donation system in Asia.'
[It would be hard to supply hundreds of thousands of organs through voluntary donation, given that the Chinese widely disapprove of the mutilation of a deceased person.]
"At a regular press conference, Chinese Foreign Ministry spokeswoman Hua Chunying said China has 'strict laws and regulations on this issue. As for the testimony and the published report, I want to say that such stories about forced organ harvesting in China are imaginary and baseless — they don't have any factual foundation,' she said.
"China carries out more executions annually than the rest of the world put together, at least 2,400 in 2014, according to Death Penalty Worldwide. Official Chinese figures are not reported.
"In late 2014, China announced that it would switch to a completely voluntary donation-based system. This pronouncement was greeted with great scepticism, however, given that between 2012 and 2013, only around 1,400 people signed up to donate (compared to the more than 300,000 in need of organ transplants every year).
"For decades, Chinese officials strenuously denied that they harvested organs from prisoners, calling claims to the contrary 'vicious slander.' Finally, in 2005, officials admitted that the practice took place and promised to reform it.
"Five years later, however, Huang Jiefu, director of the China organ donation committee, told medical journal The Lancet that more than 90 per cent of transplant organs still came from executed prisoners."
Parliament of Canada all-party House subcommittee on international human rights
A 2015 statement expressed "deep concern over credible allegations that prisoners of conscience and members of religious and ethnic minority groups, including, but not limited to [Falun Gong] practitioners of Falun Dafa, and Uyghurs, in the People's Republic of China, are being executed for the purposes of harvesting and transplanting their organs."
Category: Dispatches