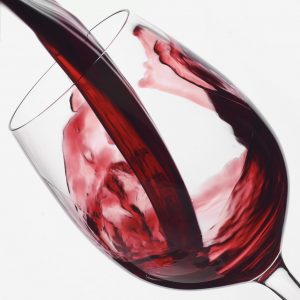 Over the past two decades, something very special has been happening at the eastern end of Lake Ontario. Intrepid and determined grape growers and winemakers have carved out a most unexpected wine region that borders the impossible while striving for the fantastic. The quality of Pinot Noir, Chardonnay, Pinot Gris, Cabernet Franc and sparkling wines being produced is most impressive. The wines share a sense of balance and poise that allows the influences of soil and climate to shine forth. This is Prince Edward County.
Norman Hardie arrived in the county after a long journey. He spent six years learning with the best producers of cool-climate varieties in Burgundy, South Africa, California, Oregon and New Zealand.
"I travelled the world looking for great soils, but it was in the county in 2003 that I first planted Pinot Noir and then Chardonnay and Pinot Gris," said Hardie. "The goal was to make great wine, but we really didn't know; we weren't certain we could do it. We didn't know the microclimate.
"Without collaboration in the early days, things could have failed. There were about six of us who were the pioneers and we built the industry."
The appellation now boasts 31 wineries and produces more than 26,000 cases a year.
Prince Edward County's stony soils and broken limestone bedrock promote the low yields and concentrated flavours necessary for premium wine production. Also, the lake effect from neighbouring Lake Ontario moderates temperatures and helps protect ripening fruit from fall frosts. However, every year, winter is a serious and costly danger as temperatures can fall below -24C and kill grapevines. Although county growers protect their vines by burying them under soil (and painstakingly uncovering them the following spring), the growing season remains a truncated one thanks to the region's northern position. On average, the growing season is 14 per cent shorter than that of the Niagara Peninsula.
Hardie and his peers embrace these challenges. They, like other wine producers, are willing to risk everything for the greatest reward: profound wines that speak of the time and place from which they're produced. Hardie's 2014 County Pinot Noir is a perfect expression of this. The wine is bright, elegant and shows generous ripe red fruit and an underlying minerality. This graceful and contemplative Pinot Noir is available from Vintages or directly from the winery for $45.40.
The Stanners family followed a different path, as Cliff Stanners recalls.
"I was making wine as an amateur in Montreal and was frustrated with what I could manage to get there as grapes," Stanners said. "My son, Colin, and I were always talking about starting a vineyard and winery, but thought of it as a fantasy given the anticipated expense."
They were excited after seeing a documentary about the county, but Stanners and his wife, Dorothy, were skeptical that this location could produce quality wines.
"We were surprised to find a terroir so similar to that of Burgundy, with its soil riddled with calcareous limestone," he said. "Our fantasy didn't seem so far-fetched and the land was affordable!"
In 2003, Stanners Vineyard was born in the village of Hillier. They built the winery itself in the summer of 2009. Their 7.5 acres of estate vines boast Pinot Noir, Pinot Gris and Chardonnay. Among their acclaimed wines, the 2014 Cuivré is a fascinating expression of Pinot Gris. The juice is allowed to soak with its skins for 24 hours before pressing and fermentation. The resulting wine has a striking copper colour. While slightly tannic from the skin contact, the wine is fresh and vibrant in character. Citrus fruit, spice and floral notes develop as it breathes and warms. This unusual but delicious wine is only available directly from the winery for $25.
Pieter Van den Weghe is general manager and sommelier at Beckta.
Category: Delights