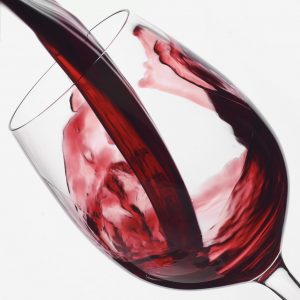 It used to be that where a wine came from was more significant than the grapes used to make it. The advent of regulatory appellation systems, the New World's liberty to select its own grape varietals and a more scientific awareness of varietals have helped change that.
While the history and tradition associated with regions and vineyards are still relevant, the modern idea of considering wine by grape varietal is now firmly established and has tremendous impact on what wines are produced and consumed.
Whether driven by tradition to combine certain grapes or a modern freedom to plant as one wishes in the vineyard, many of the world's most distinctive wines come about by blending two or more varietals. These wines can speak to a region's relationship with the specific grape varietals that history has given them, and the winemaker's skill to make a wine that is compelling and delicious. Co-fermented or combined after fermentation, great blended wines made from two or more varietals have the balance of acid, weight and flavour needed to produce a whole that is superior to the sum of its parts.
Several examples are easily found in the Old World, where the practice has been a matter of course for generations. Port has always been the result of blending. Approximately 30 different varietals, including Touriga Francesa, Touriga Nacional, Tinta Roriz, Tinta Barroca, Tinta Amarela and Tinto Cão from Portugal's Douro are co-fermented to produce port. Each variety provides its own character to create the complex, layered style for which port is famous. An excellent example is C. Da Silva Vinhos' 1995 Dalva Colheita (vintage tawny) port. It shows the complexity derived from blending well, with generous aromas and flavours of dried fruit, nuts, honey, spice and molasses. It is sold at LCBO Vintages for $34.95.
While celebrated as the father of sparkling Champagne, Dom Perignon was a pioneer of blending and creating a wine greater than its components. His practices show in the 2006 "Grand Vintage" Brut Rosé Champagne from Moët & Chandon. A blend of all three Champagne varietals — Pinot Noir, Chardonnay and Pinot Meunier — this is a big, structured and deep sparkling wine. While starting to show well, the wine could also spend a few years resting in the cellar. This Champagne can be found at Vintages for $95.95.
Bordeaux's prestige and reputation makes a very strong case for blending. The roles and relationships of the three main grape varietals can be well displayed in the final wine: Cabernet Sauvignon's structure being rounded out with the richness of Merlot and the aromatics of Cabernet Franc. Shown well in many Bordeaux wines, this act also goes on the road. A fantastic New World ode to this well-established blend is Hidden Bench's 2012 Terroir Caché. Completely sourced from their estate vineyards on the Niagara Escarpment's Beamsville Bench, this mix of Merlot, Cabernet Franc and Cabernet Sauvignon and, another permitted Bordeaux varietal, Malbec, shows the complexity and depth of character that Niagara is capable of in a warm vintage. In its current state, it has a certain youthful vigour, but it will also benefit from a couple of years of aging. This is excellent homegrown value for $38 from Vintages or the winery.
Another great Old World example of blending is Amarone. Here, the grapes used for Valpolicella are dried to create weighty and complex wines.
Michele Castellani's 2012 Cinque Stelle Amarone della Valpolicella Classico is one such wine. Fermented from 70 per cent Corvina, 25 per cent Rondinella and 5 per cent Molinara, and dried for three to four months, the wine has an amazing depth. Flavours range from dark fruit and baking spices to tobacco and mocha, and are all well supported by a silky-textured structure. It's sold for $57.95 at Vintages.
Pieter Van den Weghe is general manager and sommelier at Beckta.
Category: Delights