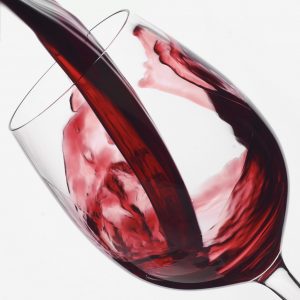 A 150th anniversary is a good reason to take pride in Canada's accomplishments and we have much to toast when it comes to our wines.
Compared to some other New World countries, wine had a difficult start in this country. Early attempts by European settlers to cultivate their own vines typically failed due to the pests, blights and climate of their new home. While wine was made from native grape varietals, the results were poor. The Canadian love of spirits, the nation's prohibition (which lasted in Ontario from 1916 to 1927) and the simple lack of the know-how and technical skill necessary to grow grapes in the conditions found in this country, also made sure there were far more failures than successes.
Canada's modern wine success began in the 1970s. In several locations, mostly concentrated in Ontario's Niagara Peninsula and British Columbia, vineyards were replanted with European varietals and more estate wineries were established. Over time, we started to not only understand which varietals grow and ripen best in our many regions, but which ones can actually express the place and taste of the area from which they come. Today, our growers and winemakers are more experienced, educated and supported than ever before. Our fledgling wine industry has finally blossomed into a world-recognized asset. With less than a fifth of a per cent of the world's overall production in terms of volume, we'll never compete with the giants. France, Italy and Spain need never worry about us cutting into their market share. However, our best can now compete with the world's best. More important, Canadians increasingly understand and appreciate the fantastic wines we produce. Drinking Canadian wine is no longer dictated by duty and patriotism. We drink it because it's goood wine.
As with any celebration, a great place to start is with a bottle of bubbly. And what better way to illustrate the perseverance of Canada's winemakers than to toast the wines of Nova Scotia's Benjamin Bridge?
Founded in 1999 with a purchase of land in the Gaspereau Valley, the winery was born from a challenge. If good wine couldn't be produced within three years, it would shutter. Thankfully, they succeeded and have, with the domestic and international accolades they've received since, changed the perception of Canadian sparkling wine here and abroad. Their 2011 Brut is made entirely of Chardonnay, and sees nearly four years of aging on the lees. This bright, profoundly elegant sparkling wine is available from the SAQ for $50.
Over in Ontario, in 1984, the Speck family started planting wines in one of Ontario's first estate wineries, Henry of Pelham. They, along with others such as Cave Spring and Château des Charmes, can all claim roles in establishing the modern Niagara wine region. Henry of Pelham has grown to 300 acres of vineyards and forest within the Niagara's Short Hills Bench sub-appelation, southwest of St. Catharines. Their 2014 "Speck Family Reserve" Chardonnay is a beautiful wine. Full of acidity and laden with an almost salty minerality, this is a perfect example of the Chardonnay that can result from a cool year in the region. This excellent bottle is available for $30 at Vintages.
Since becoming the first fully LEED-certified (Leadership in Energy and Environmental Design) winery in the world in 2005, Niagara's Stratus has continued its drive to sustainably produce great wine. Winemaker J.-L. Groux's passion for blending grapes to achieve complexity is on display with its 2012 "Red." The blend of mostly Cabernet Sauvignon, Cabernet Franc and Merlot, with small amounts of Petit Verdot, Malbec and Tannat provides the complexity while the vintage's warmth and dryness gives concentrated and abundant dark fruit flavours with structure. A wine that can lie down for three to five years, it is available for $45 from Vintages or directly from the winery.
Pieter Van den Weghe is general manager and sommelier at Beckta.
Category: Delights