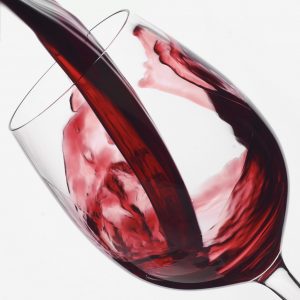 Many of us share a growing interest in knowing where our food comes from and what happens to it along the way. Not surprisingly, this same curiosity has carried over to wine. Recently, natural wines have become less the secret buzz of sommeliers, and more the new crush of many wine drinkers.
Whether natural or conventional, good winemakers are non-interventionist in principle. Their intent is to stay out of the way of the wine and let it define itself — to work with nature, not against it.
However, winemakers make many decisions about where and when to step in to either protect the wine from developing faults, or make sure it expresses in a certain way. Along the way, much wine production can end up being quite manipulated. It can be useful to consider the whole of wine production as a spectrum. Wines that are chemically adjusted or physically manipulated are on one end, and wines resulting from the simplest fermentation of grapes are on the other. The more intervention, the more conventional the production is. What sees little or no intervention is natural wine.
Unlike organic and biodynamic wines, which require certification, there is no accreditation for natural wines. Anybody can claim to be a producer. That said, most natural wines are made in small quantities from organically or biodynamically grown grapes that are hand-harvested from low-yielding vineyards. In the winery, vintners neither add nor adjust anything: no sugars, foreign yeasts, acidity or enzymes. There will be no micro-oxygenation or reverse-osmosis. Most natural wines are neither filtered nor fined, and many see no addition of sulphur. If it is added, it's only in small quantities at the time of bottling.
Wine production is already hard work. Natural winemaking is riskier, more demanding and the monetary reward is typically low. So, why go through it all? Natural winemaking provides a stronger, purer and more honest expression of a vineyard's and vintage's potential.
However, some aspects of many low- intervention wines (such as cloudiness or oxidative notes) are perceived as faults by those who usually drink more conventional wines. For fans, though, those same characteristics are often seen as qualities that are part of the vibrant and compelling personality of natural wines. And, besides tasting better, proponents also feel that natural wine, with its sustainable agriculture and lack of chemical additives, is better for the environment and the consumer.
Southbrook Vineyards was Canada's first biodynamic winery and a pioneer for sustainable winemaking practices in Niagara. Its 2016 skin-fermented Vidal is an orange wine that is also natural. Made from biodynamically farmed grapes, this wine saw 25 days of indigenous yeast fermentation of juice, skins and stems. There was no filtration or additives of any kind. The wine is intensely aromatic, with generous expression of flowers, tea and citrus. Rich and dry, with tannic structure, it is complex and versatile with food. This fascinating Vidal is only available directly from the winery for $29.75 a bottle.
Pâcina is a small 2,000-case producer in Tuscany. Located in Castenuovo Berardenga, it is situated in the Chianti region, but in 2009, it removed its wines from the appellation, as it didn't like the commercial decisions of the Chianti Consorzio (consortium). Pâcina's non-interventionist methodology means an absence of stainless steel in the cellar and no modern temperature control. Its 2012 Pâcina is a beastly, structured and complex Sangiovese-dominant red. It sees six weeks of fermentation in glazed concrete tanks and 14 months of aging in oak barrels. Only a very small amount of sulphur was added during bottling. Dense and incredibly savoury, this wine will easily provide years of drinking pleasure. It is only available only through The Vine consignment wine agency for $41.95.
Pieter Van den Weghe is the general manager and sommelier at Beckta.
Category: Delights