New arrivals
Eugenio María Curia
Ambassador of Argentina

The ambassador, who studied law and social sciences at the University of Buenos Aires, joined the Argentine foreign service in 1975 as a vice-consul.
Prior to this posting, he was international affairs co-ordinator at the ministry of justice and human rights for two years. Between 2006 and 2013, he served as ambassador to Austria, Slovakia, Slovenia and as permanent representative to international organizations in Vienna, including the United Nations Industrial Development Organization and the International Atomic Energy Agency, among others. From 2002 to 2005, he was the legal adviser at the foreign and trade ministries and served as head of international affairs at the justice ministry from 1997 to 2001.
He's also been posted to Netherlands (1978-1983), USSR (1986-1989), Italy (1989-1990), Chile (1993) and Austria, on an earlier posting (1994-1997).
The ambassador is married and has two sons.

René Koto Sounon
Ambassador of Benin

Ambassador Koto Sounon joined Benin's foreign ministry in 1986. He first worked for the Europe and America desk and later on the United Nations desk.
In 1991, he was promoted to the position of counsellor. He later served as assistant to the committee of external relations for development co-operation, defence and security, through which he was in charge of interparliamentary relations of the National Assembly of Benin. He then became deputy secretary general of the National Assembly and was later promoted to secretary general.
In 2003, he was given the title of ambassador and was director of the Europe division at the foreign ministry. In 2016, he was named ambassador to Russia. 
Koto Sounon has a master's of law from the University of Sofia in Bulgaria. He later studied in Berlin, Cairo, Paris, Abidjan and Dakar. He is married and has two children.

Josefina de la Caridad Vidal Ferreiro
Ambassador of Cuba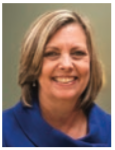 After studies at Moscow State Institute for International Relations, Ambassador Vidal Ferreiro began her career in 1984 as an assistant researcher at the University of Havana's Centre for the Study of the United States.
In 1990, she became an analyst at the embassy of Cuba in France for seven years before becoming a specialist and co-ordinator  of the U.S. analysis group at the foreign ministry, a position she returned to after a four-year stint as first secretary in the "Cuba interests section" in Washington.
From 2004 to 2012, she was deputy director and then director of the North America directorate at the foreign ministry before becoming director general of the U.S. directorate. 
The ambassador is married. She speaks English, French and Russian in addition to Spanish.

Akylbek Kamaldinov
Ambassador of Kazakhstan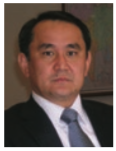 Ambassador Kamaldinov studied at Kazakh State University and the Institute of Asian and African Studies at Moscow State University and the London School of Economics.
He joined the foreign ministry in 1993 as third secretary. He was posted to Japan as second secretary in 1997 and then first secretary a year later. When he returned to headquarters, he became head of the bilateral co-operation section and head of the Asia division in 2002 after which he became deputy director of the Asia, Middle  East and Africa section. From 2003 to 2007, he served as head of the external economic division in the office of the prime minister. From 2007 to 2018, he had a long posting as ambassador to Japan before being named deputy minister of foreign affairs.
The ambassador speaks two other languages: English and Japanese.

Souriya Otmani
Ambassador of Morocco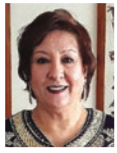 Ambassador Otmani is a career diplomat who most recently served as ambassador to the Czech Republic (2011 to 2018). Before that, she was consul to Montreal (2004 to 2011).
From 2001 until 2004, she was deputy head of protocol at the foreign ministry after serving in Sweden and Austria as deputy head of mission.
She joined the foreign service in 1982 and has held such positions as head of the section that funds development projects.
She has represented her country during several United Nations General Assembly sessions in New York and has participated in many international and regional conferences dealing mainly with gender issues, environment, sustainable development and co-operation with UN agencies.
The ambassador is married to Merouane Sadqi and has one daughter.

Viviane Laure Elisabeth Bampassy
Ambassador of Senegal

Ambassador Bampassy comes to her position from Senegal's political world. Prior to this position, she was minister of the public service, a position she took up in 2014. In that capacity, she was in charge of streamlining and renewing the workforce.
In 2013, she was appointed secretary general for the ministry of youth, employment and civic values. Later that year, she was appointed governor of the Fatick region, becoming the first woman to take on the role. Along with that job, came an appointment as secretary general of the ministry of youth. In addition, she has served as deputy governor of the Dakar region, in charge of development and administrative affairs and she was also director of cabinet for the ministry of culture.
The ambassador graduated from Senegal's National School of Administration in 1992.

Sherry Tross
High Commissioner for St. Kitts and Nevis

High Commissioner Tross has spent her career as a diplomat and international public servant on files including development, governance and social justice.  
For the past decade, she has held senior positions with the Organization of American States (OAS) in Washington, having led the OAS Secretariat for Integral Development and the Inter-American Agency for Development Co-operation; directed the Summits of the Americas Secretariat; and served as chief of staff to the OAS assistant secretary general. 
Most recently, she served as the organization's founding ombudsman. She has also worked in leading roles at the World Trade Center in Miami as well as the University of Miami's North South Center. 
The high commissioner is Nevisian and has a bachelor's degree in Spanish from Hamilton College in New York and a master's degree in international relations from the University of Miami.

Winston Wen-yi Chen
Representative, Taipei Economic and Cultural Office

Representative Chen joined the foreign ministry in 1990, after completing a bachelor's degree in international trade from Soochow University and a certificate in English from Leeds University.
His arrival in Canada marks a return. He served here twice before, first from 1992 to 1996, before being posted to Panama for two years. In 1999, he returned to Taipei as the section chief for North American affairs and stayed for three years before being posted as first secretary at the EU and Belgium missions in Brussels.
He returned to Taipei in 2008 as assistant director general of North American affairs. He became director general of TECO in Toronto from 2011 to 2013. From 2014 to 2016, he was ambassador to the Marshall Islands (which recognizes Taiwan as a country) and returned to headquarters as director-general of East Asia and Pacific affairs in 2016.
Maris Sangiampongsa
Ambassador of Thailand

Ambassador Sangiampongsa joined the foreign ministry in 1986 as an attaché. Soon, as third secretary, he joined the department of ASEAN affairs.
In 1989, he was posted to Brussels, where he was eventually promoted to first secretary. On his return to headquarters, he became first secretary in the ASEAN department, and then joined the office of the secretary to the minister. He later served in the department of economic affairs, where he was named counsellor. In 2004, he was seconded to the office of the secretary of the prime minister before being appointed minister at the embassy in Berlin in 2007.
After returning briefly in 2009, he had a succession of ambassadorial postings: Nepal (2009), Australia (2011) and New Zealand (2015).
The ambassador has a bachelor's degree in politics and government and a master's in international relations from Ohio University.  He is married and has one son.
Non-heads of mission
Albania
Arlinda Dega
First secretary
Armenia
Ara Mkrtchian
Counsellor
Australia
Richard Waller
First secretary and consul
Bahamas
Nestor Sands
Second secretary and vice-consul
Bangladesh
Miah Md Mainul Kabir
Counsellor
Cameroon
Daniel Ze Mbarga
Second secretary
Henri Bala Mbarga
Second counsellor
China
Xiangyu Hou
Attaché
Shengyao Wang
Attaché
Peng Wan
Attaché
Cuba
Luis Castro Martinez
Attaché
Dominican Republic
Enrique Pina Serra
Minister-counsellor
Ecuador
Christian Oquendo Sanchez
Second secretary
Ethiopia
Yeneye Beyene
Attaché
Ghana
George Okine
First secretary
Hungary
Gergely Bodnar
First secretary
Indonesia
Adde Anindyawati
Second secretary
Japan
Shuji Kikuchi
First secretary
Atsushi Murata
Second secretary
Yoshitaka Moriyama
Second secretary
Koji Ominato
First secretary
South Korea
Yong Sup Kim
First secretary
Mexico
Jose Castillo Tapia
Minister
Morocco
Abderrahim Anoar
Counsellor
New Zealand
Amy Tisdall
Deputy high commissioner
Peru
Fernando San Martin Serra
Assistant defence and air attaché
Marco Arancivia Ramos
Assistant defence and naval attaché
Philippines
Josephine Suazo
Attaché
Rodel Bendicio
Attaché
Saudi Arabia
Abdulaziz Alwasel
Attaché
Senegal
Papa Djiby Sall
Attaché
United Kingdom
Alexander Skinner
Second secretary
United States of America
Adam Lawrence Pranter
Assistant attaché
Jason Patrick Alberts
Assistant attaché
Vietnam
Huong Tra Nguyen
Counsellor & deputy chief of mission
Category: Dignitaries