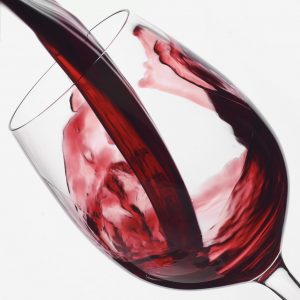 Beaujolais gets a bad rap. For years, consumers have come to associate the region with the cheap, one-dimensional Beaujolais Nouveau that hits the shelves at the LCBO on the third Thursday of each November. These wines can be fun, but they're largely responsible for type-casting Beaujolais as a region that makes playful, but not serious, wine.
To many wine professionals, however, Beaujolais has a very different reputation — a reputation for being home to some of the greatest wines and vignerons on Earth, and a place where even the top wines are a fraction of the cost of those from top producers elsewhere. Unlike their neighbours in Burgundy, these wines also tend to be ready to enjoy at a younger age, making them ideal for restaurants. It's also a region where organic viticulture and natural wine-making have very deep roots.
The wines responsible for this reputation tend to come from one of the 10 "crus" of the northern part of the region, just below Macon in Burgundy. These 10 crus (Morgon, Fleurie, Moulin-à-Vent, Chénas, Juliénas, Saint Amour, Chiroubles, Régnié, Brouilly and Côtes du Brouilly) are the top sites in the region for producing quality Gamay-based wines. For many reasons, including soil type and exposure, wines produced in each cru will vary, each bringing something unique to the table. Here, I will discuss three of the larger and more commonly found crus, but I encourage interested readers to explore wines from all 10, as they each have a lot to offer.
Morgon is perhaps the most popular of the crus. The wines can have complexity and power rival those of burgundy. Home to legendary producers such as Jean Foillard and the late Marcel Lapierre, this appellation is respected amongst wine professionals as a place capable of producing serious high-quality wines.
In Fleurie, wines tend to be lighter on their feet and boast pretty floral aromas with a bright, fruity palate. Perhaps the best example of Fleurie is produced by Jean-Louis Dutraive at Domaine de la Grand'Cour. Dutraive produces wines from 40- to 80-plus-year-old vines. They've been certified organic since 2009, but treated organically for decades. His wines, although light in body, have immense depth and complexity. Flavours of bright red fruits, flowers and earth explode from these wines, making them revered and very hard to get one's hands on.
Moulin-à-vent is responsible for the most powerful wines in the region. One of my favourite examples is from dealer Christophe Pacalet (a winemaker who makes wine from fruit he purchases.) His 2017 Moulin-à-Vent bursts with notes of plums, cherry, violets and damp earth and has a slightly funky edge to it, making it an amazing pairing with vegetable or game-based dishes and phenomenal with dishes with fermented components.
To explore Beaujolais try:
Beaujolais, Château Cambon, 2017
This is a beautiful Gamay coming from a vineyard located in between Morgon and Brouilly. Bright and easy drinking, this is a great introduction to the region and will act as a nice bridge between the juice many are used to drinking, Beaujolais and its more complex cru wines. This wine is available in cases of 12 for $28 through Toronto-based importer Le Caviste. Contact filippo.lecaviste@gmail.com to order.
Moulin-à-vent, Christophe Pacalet, 2017
Tasting of plum, cherry, violet and damp earth, this wine has a slightly funky edge to it. Available in cases of 12 for $33 through Toronto-based importer Le Caviste. Contact filippo.lecaviste@gmail.com to order.
Morgon, Jean Foillard, 2017
Incredibly pure expression of Gamay from Morgon from the iconic Jean Foillard. Single bottles are available through the SAQ (code: 11964788) for $30.50.
Alex McMahon is wine director at
Riviera restaurant in Ottawa.
Category: Delights