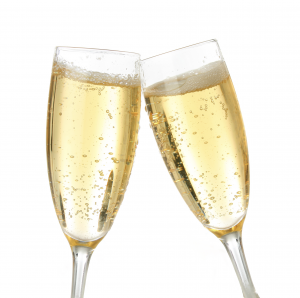 When we hear "Champagne," our minds tend to conjure up images of opulence and prestige. Years of brilliant marketing on the part of Champagne producers have resulted in an instant association between the region and a few major brands — Dom Perignon, Veuve Clicquot, Moet & Chandon and Pol Roger, to name a few.
The former are some of the big Champagne "houses." Houses build their reputations on consistency and their house style. An NM — meaning "Négociant Manipulant" — graces their labels and means that more than 94 per cent of the grapes used in their production come from different growers and vineyards from across the region. These big houses then blend them to produce the final product.
Not unlike a blockbuster movie, these wines are impressive and enjoyable and you know what you're getting yourself into before you dive in. They also dominate the market. They own 12 per cent of vineyards in Champagne and boast 80 per cent of champagne sales globally.
Although the above wines tend to represent the Champagne that the world historically has come to love, many wine professionals and drinkers alike have turned their attention to "Grower Champagnes." Affectionately nicknamed "farmer fizz," grower Champagnes are wines produced by vignerons who also own the vineyards where the grapes are grown. Rather than a consistent style, the aim is to make a wine that represents a specific terroir or sense of time and place.
Small batches, artisanal methods and lower intervention define this category, whose wines often have a "Récoltant-Manipulant" label. Since many of these growers and producers are relatively new, they aren't bound by the historical traditions of a brand the way a winemaker working for a larger house will be. One grower taking full advantage of this freedom is Olivier Horiot in the village of Riceys. Horiot's stunning organic Champagnes are always fermented using wild yeasts and often have a hazy quality due to a lack of filtration. He produces a number that focus on the lesser-known, rarely used grapes of Champagne, grapes such as Pinot Blanc, Arban, Petit Meslier and Fromenteau.
Meanwhile, in the premier cru of Vrigny, Clemance Lelarge and her family at Lelarge-Pugeot have experimented with skin-fermented whites in blends as well as using honey for their estate as a dosage to start the second fermentation of their "Honey Harmony" Cuvée, which boasts beautiful floral flavours along with citrus and nutty notes. Although Champagne is never inexpensive, grower Champagnes tend to offer the drinker more value for money. A $75 bottle from a large house means that your $75 has to pay for the cost of grapes, the upkeep on massive cellars and estates, advertising and marketing campaigns and the salaries of the large teams that work in the many departments that make up these companies. Growers, however, tend to have very small teams — often not more than two or three — and rely on word of mouth for marketing. Their expenses tend to lean more toward upkeep of small cellars and vineyards, barrels and bottles. For $75, the drinker pays mostly for what's in the bottle — close to $75 worth of wine.
I've likely made clear where my passion lies when it comes to Champagne. It's certainly not a matter of better or worse, only personal preference. To debate their worth is to debate Speilberg versus Bergman. Different strokes…
Lelarge Pugeot "tradition" Vrigny premier cru Champagne — $59, sold in cases of six through All the Right Grapes. Contact mike@alltherightgrapes.com for home delivery.
Larmandier-Bernier Longitude Blanc de Blancs Extra Brut 1er Cru Champagne – $62.25 a bottle through Vintages (LCBO, Vintages#: 514737)
Alex McMahon is wine director at
Riviera restaurant in Ottawa.
Category: Delights