Nasise Challi Jira
Ambassador of Ethiopia

Ambassador Jira began her career as a lecturer at universities in Ethiopia, including Jimma University, St. Mary's University College and Adama Science and Technology University.
She then went to work as director of the directorate of protocol and public relations in the president's office of Oromia National Regional Government. Between 2014 and 2016, she studied at Bellevue College in Bellevue, Washington, and completed a bachelor of science in informatics, information assurance and cyber-security at the University of Washington in Seattle. Prior to this appointment, she was a cyber-security engineer with The Boeing Company in Seattle.
The ambassador is married and has three children. She speaks English, Amharic and Oromo.
Abdul Kadir Jailani
Ambassador of Indonesia

Prior to his appointment to Canada, Ambassador Jailani served as consul-general in New York. Previous postings included The Hague, Geneva and New York.
Ambassador Jailani has held various positions, including deputy director for treaties on political and security affairs (2010-2012) and director for treaties of economic and social cultural affairs (2012-2016). He led negotiations in bilateral, regional and multilateral forums, including the code of conduct in the South China Sea (2011-2012), task force of ASEAN on an enhanced dispute settlement mechanism (2013-2016) and bilateral comprehensive economic partnerships between Indonesia and several countries (2013-2016). Furthermore, he acted as vice-chairman of the intergovernmental committee of the World Intellectual Property Organization on genetic resources, traditional knowledge and folklore (2014-2016).
The ambassador is married and has two children. He's dually accredited as permanent representative to the International Civil Aviation Organization (ICAO).
Juan José Gómez Camacho
Ambassador of Mexico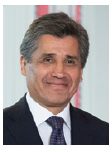 Ambassador Gómez Camacho is a career diplomat. He joined the foreign ministry in 1988 and over the past 30 years, he's held numerous key positions.
For example, he led negotiations on the pandemic influenza preparedness framework, a global deal between nation states, industry, laboratories and civil society that ensures better co-operation in responding to global pandemics. With the Swiss ambassador to the UN, he also led the drafting and negotiations of the UN Global Compact for Safe, Orderly and Regular Migration.
He served as permanent representative to the UN from 2016 to 2019; ambassador to the European Union, Belgium and Luxembourg from 2013 to 2016; permanent representative to the UN and other international organizations based in Geneva from 2009 to 2013 and ambassador to Singapore, Myanmar and Brunei from 2006 to 2009.
He has written and co-authored numerous articles on foreign policy and international law.
Bhrigu Dhungana
Ambassador of Nepal

Ambassador Dhungana joined Nepal's foreign service in 1996 as a section officer. He was then appointed as second secretary and then first secretary in India before returning to headquarters to serve in the protocol section. In 2005, he became first secretary, then under-secretary at the embassy in Egypt. He returned to protocol at the foreign ministry from 2008 to 2010 when he was named counsellor and deputy permanent representative to the UN in Geneva.
In 2014, he spent two years in the policy planning and South Asian sections of the foreign ministry before being promoted to joint secretary and director-general. Prior to coming to Canada, he was head of the South Asia division of the foreign ministry.
In addition to a bachelor degree in law, and a master's in public administration, the ambassador completed a post-graduate diploma in diplomatic studies at Oxford, U.K. He is married and has two children.
Non-heads of mission
Australia
Jennifer Elizabeth Bell
First secretary
Bulgaria
Antoniya Plamenova Aleksieva
Second secretary
China
Junhua Zhao
First secretary
Denmark
Jesper Duevang Rasmussen
Assistant defence, military, naval and air attaché
Gambia
Saidou Sillah
Attaché
Pa Sako Darboe
First secretary
Germany
Markus Gerhard Dr. Brill
Minister-counsellor
India
Mohd Tariq
Attaché
Italy
Gabriella Saponaro
Attaché
Japan
Tomoko Takahashi
Second secretary
Mexico
Erick Marco Zendejas Hinestrosa
Deputy naval attaché
Jose Roberto Islas Telich
Attaché
Pakistan
Mushtaq Ahmed
First secretary
Panama
Dennisse Carolina Cabrera Jaramillo
Third secretary
Peru
Juan Pablo Guerrero Espinoza
Minister-counsellor
Russia
Vladimir Poliakov
Third secretary
Saudi Arabia
Mohammed Ali A. Alseari
Attaché
Bader Abdulrahman O. Alotaibi
Attaché
Senegal
Serigne Dieye
Minister-counsellor
Spain
Begona Nieto Gilarte
Counsellor
Sudan
Tarig Hassan Sulieman Abusalih
Chargé d'affaires
Thailand
Thanapol Wang-Om-Klang
Minister
Togolese Republic
Ptangme Peketi
Second counsellor and Chargé d'affaires
United Kingdom
Samuel Paul Kelly
Second secretary
Vietnam
Ngoc An Nguyen
First Secretary
Zambia
Jabes Lyson Zulu
Defence attaché
Category: Dignitaries