Anahit Harutyunyan
Ambassador of Armenia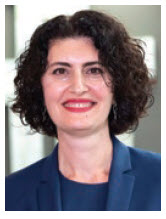 Ambassador Harutyunyan joined the foreign ministry in 1997 as an attaché. She then became head of the Turkey desk and then second secretary at the embassy of Argentina. In 2008, she returned to headquarters in the department of countries in the Americas. She was then chief specialist of the external relations department in the office of the president.
In 2011, she was named first secretary and later that year, was sent to the embassy of Belgium in that position. From 2014 to 2018, she served as assistant to the foreign minister. In 2018, she became deputy chief of mission and later chargé d'affaires to the UN and other international organizations in Geneva.
She has a master's in Southeast European Studies from Athens University in Greece. She speaks Armenian, Russian, English, Spanish and Turkish.
Marko Milisav
Ambassador of Bosnia and Herzegovina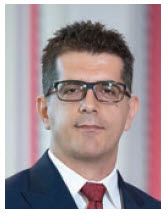 Ambassador Milisav graduated from the University of Belgrade's faculty of political science in 2009. From 2010 to 2018, he worked in social and child welfare with the Child Welfare Fund of Republika Srpska, and as a general manager of the Centre for Social Welfare of Bijeljina. From 2014, he was a member of the supervisory board of professional social workers and numerous working bodies of the ministry of health and social welfare.
Since 2017, he has worked on the protection of workers' rights, has served as president of the Trade Union Fund for Child Welfare and has been a member of the supervisory board of Republika Srpska.
As an expert in the analysis and observation of the election process, he has participated in domestic and international observation missions in Ukraine and Kosovo.
He is married to Rada Milisav.
Mauricio Ortiz Ortiz
Ambassador of Costa Rica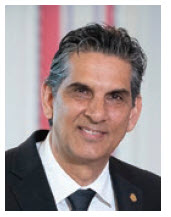 After completing studies in international trade and industrial engineering, Ambassador Ortiz has spent his career as an entrepreneur, running APA Worldwide, a logistics and international transportation firm based in San José, Costa Rica.
He has also served in various other capacities over the years, first as vice-president of National Academy Morista, then a board member of the National Oil Refinery. He was an adviser to the secretary of sports for Costa Rica and vice-president of the Costa Rica-Colombia Chamber of Commerce as well as the Costa Rica-Brazil Chamber of Commerce. He was also a member of the Costa Rica-U.S. Chamber of Commerce service committee. He has also authored a book and produced a documentary.
Ambassador Ortiz is married to Rosiris Valverde Jimenez and has two sons.
Borek Lizec
Ambassador of the Czech Republic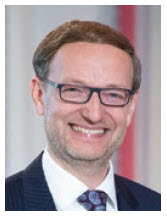 After completing an undergraduate and master's degree in international relations and trade at the University of Economics in Prague, Ambassador Lizec worked briefly for an import-export company before joining the foreign ministry in 1999. He started his diplomatic career in humanitarian assistance and counter-terrorism before he was sent as deputy consul general in the new consulate general in Chicago in 2005. He remained there for three years before becoming the spokesman and general assembly co-ordinator at the United Nations in New York.
On returning to headquarters, he became an adviser to the secretary general and deputy minister and then an economic expert in bilateral economic relations. He was deputy director of the public diplomacy department from 2011 to 2014 and then became consul-general in Chicago for five years.
The ambassador is married to Katerina Lizcova Kulhankova.
Hanne Fugl Eskjaer
Ambassador of Denmark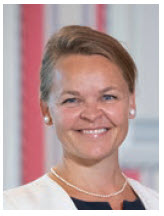 After extensive studies in political science, Ambassador Eskjaer joined the foreign ministry as head of section in the Russian and Eastern Europe department. She was head of section in the United Nations department before being named first secretary at the UN mission in New York for two years.
In 2003, she was deputy head of mission in the Czech Republic and then became European correspondent and assistant secretary to the foreign policy committee of the Danish parliament. She was a member of the globalization team on the foreign ministry's future before being named deputy head of mission in Syria for three years. She was ambassador to Bangladesh from 2013 to 2016 and was head of the department on Arctic Affairs and Northern America before coming to Canada.
She is married to Mikkel Fugl Eskjaer and has two children.
Roy Eriksson
Ambassador of Finland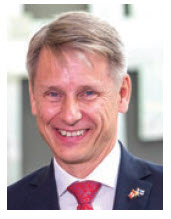 After completing a master's in political science, Ambassador Eriksson joined the foreign ministry in 1990. A year later, he was sent to Turkey as deputy head of mission and between 1995 and 1998, he held the same position in Ottawa. He returned to headquarters to work on trade policy before being sent to Germany in 2001. Three years later, he was made a counsellor on trade policy issues at the EU.
The ambassador returned to the foreign ministry to work on import policy and later, on issues relating to Central and Western Europe before becoming director of the unit for Latin America and the Caribbean.
In 2015, he became ambassador to Mexico with concurrent representation to Belize, Costa Rica, Cuba, El Salvador, Guatemala, Haiti, Honduras, Nicaragua and Panama.
Wadee Batti Hanna Al-Batti
Ambassador of Iraq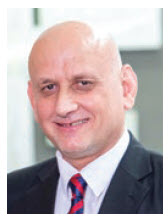 It's not every ambassador who can say they are a nuclear physicist, but Ambassador Al-Batti has a PhD in the subject. He began his career as a lecturer at the College of Science at Al-Anbar University in Iraq, where he stayed for nine years. Eight years later, after living and working in Sweden, he joined the foreign ministry as ambassador. By 2010, he was ambassador to the Philippines, a post at which he spent nearly three years, after which he spent two and a half years as ambassador to Spain.
In late 2015, he became ambassador to Korea for two years, and then returned to a posting in the foreign ministry's human rights division. He became Canada's ambassador from Iraq in July 2019.
The ambassador speaks English, Russian, Swedish, Arabic and Syriac. He is married to Nadia Azahak Matti and has three children.
Ralechate Lincoln Mokose
High Commissioner for Lesotho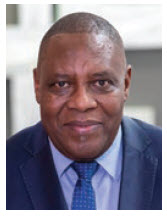 After completing his studies, High Commissioner Mokose began his career as an assistant teacher in 1971. He continued teaching until 1992, eventually becoming a school headmaster in 1987.
In 1992, he became the ministry of education's chief inspector for two years, after which he joined the foreign service and was appointed high commissioner to South Africa for five years, from 1994 to 1999. In 1999, he became ambassador to Denmark and held that post until he entered politics in 2002 as deputy speaker of parliament. From 2002 to 2010, he was minister of forestry and land reclamation and then became minister of agriculture and food security for two years. He was minister of water from 2015 to 2017 and then he returned to South Africa as high commissioner.
Ambassador Mokose is married and has three children and two grandchildren.
Nor'Aini Binti Abd Hamid
High Commissioner for Malaysia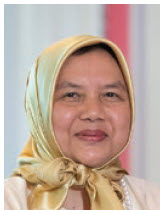 High Commissioner Binti Abd Hamid joined the foreign ministry in 1994, after completing a bachelor of arts in sociology and a master's of arts in applied linguistics.
Early in her career, she worked in the South Asia Division and was appointed second secretary at the mission in Bonn, Germany, in 1997. In 1999, she moved to Berlin. In 2001, she joined the multilateral political division at headquarters and then the East Asia division. In 2005, she became a counsellor at the embassy in Washington and was then promoted to minister-counsellor and deputy chief of mission. She was ambassador to Uzbekistan, Kyrgyzstan and Tajikistan in 2014 and returned to headquarters in 2018, working as director-general at the ASEAN-Malaysia National Secretariat, and then as deputy secretary-general in management services.
She is married to Hasdi bin Yusoff and has one son.
Mpoki Mwasumbi Ulisubisya
High Commissioner for Tanzania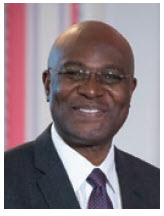 High Commissioner Ulisubisya studied medicine at the University of Dar Es Salaam from 1988 to 1994 and then did post-graduate studies in anesthesiology, earning a master's degree from the same university in 2000.
Between 1995 and 1997, he worked as a doctor and then became a resident in anesthesia and critical care from 1997 to 2000. He continued to work in medicine, becoming director of Mbeya Zonal Referral Hospital in 2014. He also continued to study while working as a doctor. In 2011, he earned a master's in business administration from Mzumbe University in Tanzania. In 2014, he also became a founding fellow of the College of Anesthesiologists of East Central and Southern Africa. In 2016, he was named permanent secretary to the ministry of health.
The high commissioner is married to Bernadette Robert Shilio, who is also a doctor.
Non-heads of mission
Barbados
Andre Leslie Padmore
Counsellor
Belarus
Evgeny Russak
Minister-counsellor
China
Hongning Wang
Attaché
DR Congo
Lohaka Yemba
Minister-counsellor
Czech Republic
Jan Kubacka
Second Secretary
Egypt
Sherif Bedeir Hussein
Counsellor
Rehab Shawer
First Secretary
Mohamed Atalla
Attaché
Georgia
Nino Kharadze
Minister-counsellor
Germany
Arndt Uwe Wittig
Assistant attaché
Susanne Reihwald
Attaché
Michael Martin Bartholmei
First secretary
Haiti
Djyna Haiti Seme
Second secretary
India
Kumar Sanjay
Attaché
Iraq
Amjed Al-Zanboor
Third secretary
Haedar Alaeed
Attaché
Israel
Ohad Nakash Kaynar
Minister-counsellor
Japan
Yasunori Nakamura
Second secretary
Ken Fujita
Counsellor
Shintaro Ito
Second secretary
Yoshifuru Yokoyama
Counsellor
Kazakhstan
Murat Rustemov
Counsellor
Kenya
Monica Wangai
Second secretary
Kuwait
Habeeb Aldawila
Third secretary
Latvia
Inga Skruzmane
Counsellor
Lithuania
Kristina Seniavskiene
Counsellor
Mexico
Erick Zendejas Hinestrosa
Deputy naval attaché
Dulce Valle Alvarez
Minister
Jacqueline Marquez Rojano
Minister
Myanmar
Htun Aye
First secretary
North Macedonia
Dimitar Blazhevski
Counsellor
Norway
Erik Christian Furu
Minister-counsellor
Russia
Viktor Kavun
Counsellor
Saudi Arabia
Abdulrahman Al Twaim
First secretary
Tanzania
Charles Magingila
Attaché
Togolese Republic
Cofie Woussido
Second counsellor
Ukraine
Oksana Kyzyma
First secretary
United Arab Emirates
Mubarak Almheiri
Attaché
U.S.
Sarah Kimbrough
First secretary
Brian Boetig
Attaché
Hunter Crowder
Second secretary
Ryan Harvey
Second secretary
Todd Tunstall
Assistant attaché
Bradley Smith
Assistant attaché
William Chambers
Second secretary
Category: Dignitaries