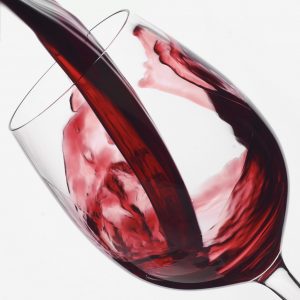 As Rajat Parr, author of The Sommelier's Atlas of Taste puts it, Syrah is a callback to our ancestry — a primitive side we rarely tap into. Done right, Syrah is "the glory of coming across a path of sweet, juicy, ripe wild berries, the smell of running through a thicket of untamed, flowering herbs and stands of pine and cypress; the scent of blood, fur and bone, the taste of flesh and a whiff of smoke from the fire that cooked it."
We've moved away from the hunter-gatherer lifestyle, but in Northern Rhone, life is far from easy for growers. Steep hillsides on the river banks require significant manual labour as gravity renders machines redundant. Growers harvest by hand, strapping themselves into winches to save them from falling from rocky outcrops. Landslides can occur, and each year, farmers lug stones and soil back up the hillsides to prevent further deterioration.
Northern Rhone's Syrah makes up just five per cent of the Rhone Valley's production. The region is split into five production zones and their qualities vary from big, bold and rich in the North to more wild and savoury in the South.
A 40-minute drive south of Lyon will leave you at the mouth of the Rhone in Côte-Rôtie, a region epitomized by the constant bathing of its vine-laden hillsides with direct sunlight. Small production capabilities and high-flying fieldwork mean wines aren't cheap. But, your cost comes back in spades. Power comes with age.
Further south lies St-Joseph, a region of historical importance and viticultural expansion that muddied the waters of this region's terroir. What began as a handful of townships dedicated to respectful wine-making was watered down with the addition of more vineland in the 1970s and 1980s, removing a true identity from the region. Conscientious vintners seeking to make more terroir-driven wines are doing so at a lower price tag than any other regions. These wines are lighter than their northern counterparts, rewarding drinkers earlier with a softer fruit-forward style.
To the east of St-Joseph, you'll find the only south-facing hilltop appellation on the eastern bank of the Rhone River — Hermitage. There is little soil under the vines, and the prices reflect this. The wines offer lithe dark fruit notes, meat smoke and savoury herbs, all tied together with a beautiful tannic backbone and enough acidity to render it anything but overbearing. These are wines that require serious aging. In their first decade, their true brilliance will be hidden behind tannins.
Cornas, the southernmost region in Northern Rhone is the country cousin to the others in a good way; it's gamey, wild and acid-driven. Built with some longevity in mind, these offer fresher black fruit notes with a heavy herbal component.
Further south, Southern Rhone is where Syrah plays with other red grapes in a fruitier, more approachable product. The flatter landscape tends to tame the animal side of Syrah and more conventional farming practices result in lower production costs that get passed on to the consumer. While southern Rhone can produce more everyday wines, the North commands an appreciation of the grape's true nature — feral finesse, strength and subtlety.
Wines to buy
Benoit Roseau takes a land-driven approach to winemaking, letting the region shine by practising biodynamics and non-interventionism. After harvest, his team foot-crushes the grapes and ferments them with native yeasts in neutral vessels, leading to a fresh and true expression of grapes. Represented by Groupe Soleil, his wines begin at $299.40 for a 12-pack of his entry-level Syrah and run as high as $479.70 for a six-pack of Côte-Rôtie.
La Ferme des Sept Lunes' "Pleine Lune" has dark fruit notes that aren't overbearing. These wines are lively, fresh and full of energy. Sold by All the Right Grapes, they cost $342 for a six-pack.
Tristan Bragaglia-Murdock manages the wine lists at Jabberwocky and Union 613.
Category: Delights