If a picture is worth a thousand words, what power does that give an ambassador with an entire gallery to draw upon? Add the fact that the cumulative effect of those thousands of inspirational "words" can be understood in every language, and you'll begin to appreciate the enthusiastic support Take Your Seat's photography is garnering in diplomatic circles.
The Take Your Seat team aims to show people that we're more alike than different and it does that by taking photographs of different countries and then setting them up alongside similar scenes from Canada. The common thread throughout the images is the Take Your Seat director's chair, which serves as an invitation to become part of the shot and as a conversation starter.
"Audiences ask why a red and white chair is in each location and in doing so, they experience the human connection of the Take Your Seat project, which includes exhibitions, talks and publications," says Spencer VanDerStarren, Take Your Seat's photographer and digital director.
Canadian and foreign embassies have embraced the photographic project, commissioning Take Your Seat exhibitions of their own. The Royal Canadian Geographical Society and Trans Canada Trail have become partners to ensure the very best of Canada is showcased on a global stage.
Thirteen countries and 35,000 photographs later — not to mention international exhibitions, journalism awards, books, airport installations and keynote addresses — this director's chair is doing its artistic part to connect Canada with the world and the world with Canada. And that need for human connection is ever growing. After all, despite our unprecedented digital connectedness, the world is increasingly becoming detached. Literal and figurative walls are erected every day.
"Take Your Seat sets out to bring those barriers down by demonstrating that we are much more alike than we are different," VanDerStarren says. "At our core, we all want to be respected. We all want to be part of something bigger than ourselves. Our work shares this universal human bond in sometimes unexpected ways."
Diplomats are well versed in the art of diplomacy, but art itself connects humans on a deeper emotional level.
"Our exhibitions and books share common ground in an uncommon way. Words that we've all heard before and take for granted such as, 'together', 'friendship', and 'unity' come alive with new meaning through the images and narratives that Take Your Seat shares with its global audiences," VanDerStarren says.
"Our photographs and stories connect on a visceral level. Our chair sparks a conversation about an individual's role in promoting respect, peace and admiration for each other and our planet. With that emotive backdrop, diplomats now have the ability to add inspired meaning and authenticity to their own art of diplomatic messaging."
Take Your Seat's first exhibition since COVID-19, and also its most comprehensive to date, opens virtually on July 1 and in person Sept. 1 at IconSiam in Bangkok, Thailand. The work celebrates 60 years of diplomatic relations between Canada and Thailand and will be opened by Sarah Taylor, Canada's ambassador to Thailand, Laos and Cambodia. The month-long exhibition will then tour throughout Thailand and is expected to have a reciprocal run in Canada with the Royal Thai Embassy. You can view the virtual gallery at TakeYourSeatTogether.com.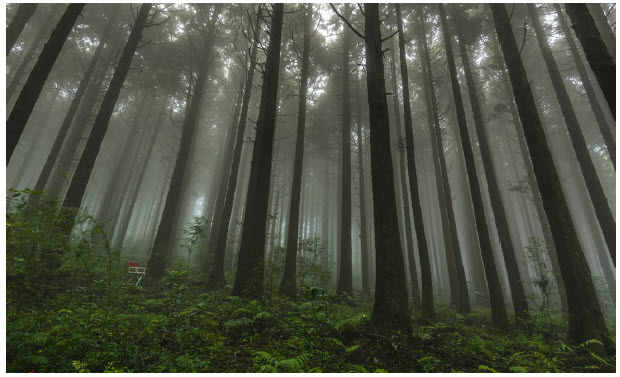 Randy VanDerStarren is the lead photographer and founder of Take Your Seat, a global multimedia project by Randy and Spencer VanDerStarren.
Category: Delights