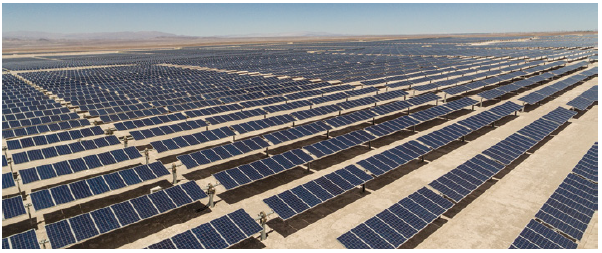 In February 2019, new amendments to the Canada-Chile Free Trade Agreement came into force, further modernizing the free-trade system that has been in place between both countries since July 1997. These first 22 years of the free trade agreement have proved to be quite successful; more than 98 per cent of our bilateral trade is completely free of tariffs. In addition, bilateral trade has more than tripled, rallying from US$559 million in 1997 to more than US$1.9 billion in 2018, even after taking into account a recent decline in commodity prices.
The modernization of the agreement is aimed at further liberalizing trade. It streamlines public procurement, includes an investment chapter, a chapter on trade and gender and updates to provisions on technical barriers to trade and measures that assure food products are free of animal and plant disease and pests. Chile's trade partnership with Canada continues to grow and updating our bilateral regulatory framework shows how well both countries work together to deliver concrete results for their people.
The agreement is part of a broader range of economic agreements between both countries that include environment and labour agreements, a treaty to avoid double taxation and tax evasion and, more recently, the Comprehensive and Progressive Agreement for Trans-Pacific Partnership (CPTPP).
Chile's main exports to Canada are copper, passenger boats, wine, salmon, berries, apples and other fresh produce, while Canada's chief exports to our country are vegetable oils, wheat, coal, oil, sulphur, automobiles and medicines. Both countries continue to work at diversifying their export matrix.
To that end, Chile has particularly expanded its services industry with the aim of internationalization, especially in the mining sector and related fields such as engineering, exploration, legal and consulting services. Another industry that is quickly expanding is IT and financial technology services (fintech).
We also strive to expand free trade with the rest of the world and Chile's commitment to liberalization is present in agreements we have with 64 countries that represent more than 86 per cent of world GDP and 4.3 billion consumers. This year, Chile is the host country of APEC (Asia-Pacific Economic Cooperation), a regional forum that promotes regional economic integration. Priority areas for APEC Chile 2019 include digital society; integration; women, SMEs and inclusive growth; and sustainable growth.
Investment is also a vibrant part of our economic exchange. Investors value Chile for its growing economy, rule of law, reliable foreign investment, stable regulatory framework, ease of doing business, transparency and competitiveness and continue to choose our country. Chile remains first in the region in all major economic rankings and surveys and recently rose from No. 22 to 15 globally in the Fraser Institute's Economic Freedom Index and No. 6 in its Investment Attractiveness Index. Foreign investors from around the world continue to increase their presence in Chile and, in 2018, we saw new materialized investment of more than US$8.2 billion.
Canada's foreign direct investment (FDI) in Chile is $22.4 billion, 67 per cent of which is in the mining sector, where Canada consistently ranks first and consequently may soon become the overall leader as a foreign direct investor in Chile. Other sectors that attract Canadian investment are utilities (including renewable energies such as solar), transportation and storage, chemicals and financial services. Chile's investment in Canada is more than US$1.8 billion, focusing mainly in the mining sector, metallurgy and transportation, with presence in Ontario, Quebec and New Brunswick.
Our common dedication to the mining sector brings us together every year at the Prospectors & Developers Association of Canada (PDAC) Convention in Toronto. Chile was present at PDAC 2019 last March to promote projects in mining and related services, with a renewed focus on opportunities in lithium, of which we have 54 per cent of world reserves.
The trade and investment relationship between Chile and Canada does not exist by chance. It is deeply rooted in a common view of the world. We share principles and values as like-minded countries and work together towards open and inclusive trade as part of our core commitment to democracy, a free-market economy, human rights and the environment — they are main pillars for the prosperity of our citizens and our economies. For Chile, working together with partners such as Canada is a key component of our goal for comprehensive, inclusive and sustainable development.
Alejandro Marisio is the ambassador of Chile. Reach him by email at lcaceres@minrel.gob.cl or (613) 235-4402.
Category: Diplomatica